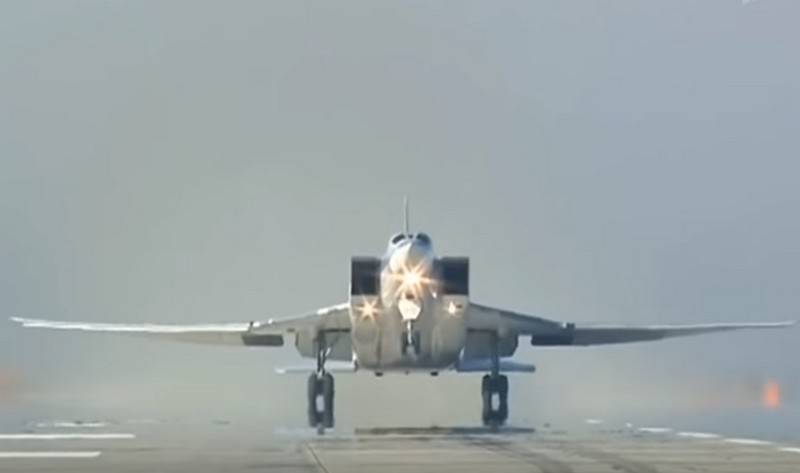 The second prototype of the deeply modernized long-range missile-bomber Tu-22M3M first flew from the airfield of the Kazan aircraft plant. It is reported
"Interfax"
.
As the press service explained, the purpose of the flight was to evaluate the take-off and landing characteristics of the modernized aircraft and to check the operation of the information-control system of control of the second sample.
Tupolev will launch test flights on Tu-22M3M in the near future
- said in a statement.
Recall that the first prototype Tu-22M3M took to the air on December 28, 2018. The flight took place at an altitude of 1500 meters and lasted 37 minutes.
Earlier it was reported that in 2020 joint state tests of the Tu-22M3M with the participation of two aircraft will begin, and the delivery of deeply modernized aircraft to the troops is planned from 2021.
A new digital navigation, radio equipment, a new communication system, as well as an updated control system are installed on the missile carrier
weapons
and information management complex, with a significant part of the new avionics equipment (avionics) unified with the Tu-160.
It was previously reported that the deeply modernized multi-mode Tu-22M3M bomber-bombers will receive a space communications system and the ability to receive target designations during the flight. In addition, to increase the radius of the flight, a refueling rod is installed on the aircraft, which allows for refueling in the air. Also during the modernization of the aircraft will be able to use new modern missiles.
Recall that at present more than a hundred Tu-22M3 missile carriers are part of the Russian Aerospace Forces. The modernization of missile carriers launched in 2018.