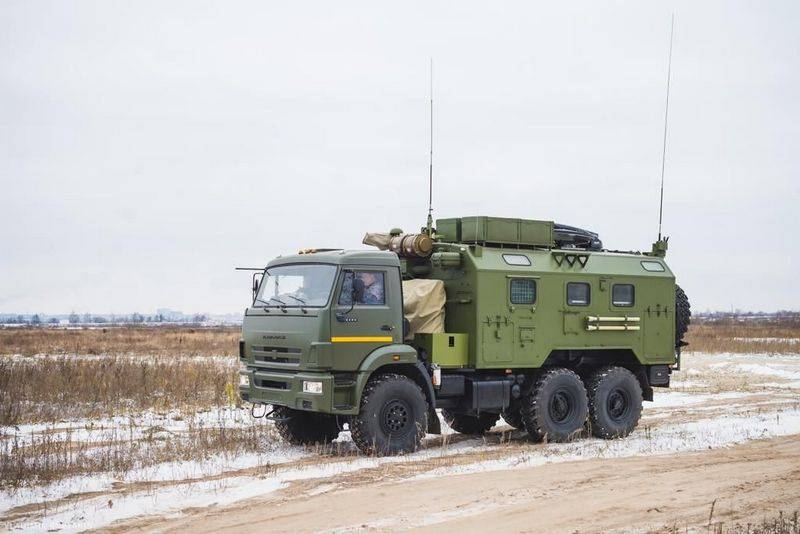 The first batch of modernized integrated hardware communications, equipped with modern telecommunication equipment, entered service units of the Russian Guard. This was reported by the press service of the state corporation Rostec.
This communication complex (hardware) is made on the basis of the KamAZ all-wheel drive and is designed to provide automatic telephone communications, video conferencing, data transmission in secret and secure network segments with the ability to connect to a single military information system. It includes a set of devices for organizing satellite, radio relay, radio and wire communication channels, including GSM and LTE channels.
For the first time, developers were able to transfer ideas and technical capabilities to a mobile base, which before that had never been realized in the field (...) almost all the equipment used to equip a mobile communication complex - Russian-made
- reported in the "Roselectronics", adding that this development is included in the register of the only suppliers of Russian weapons and military equipment.
As explained in Rostec, the communications complex was developed by the Ryazan Radio Plant in cooperation with the Main Communications Directorate of the Russian Guard.