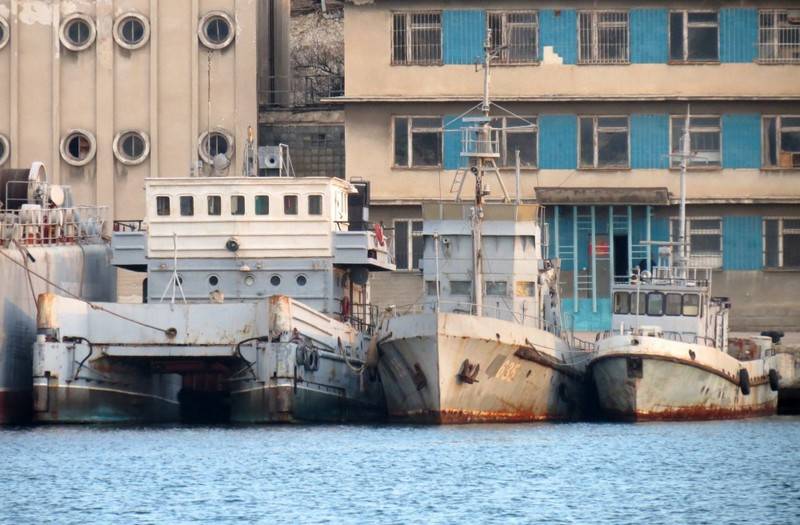 In Sevastopol, the collection of ships and vessels belonging to the Ukrainian Navy and abandoned in the Crimea after the reunification of the peninsula with Russia has been completed. According to local bloggers, only two groups of Ukrainian ships were formed.
Two groups of Ukrainian ships and vessels remaining in Crimea after the events of 2014 were formed in the Streletskaya and Engineering bays. The collection and towing of ships was carried out by forces and means of the Black Sea
fleet
Russia for the last time. There were no official explanations from the Ministry of Defense on this matter, however several assumptions have already been made: from the transfer of this "scrap metal" to the Navy, to the "scrap".
However, the assumption is most likely that all assembled Ukrainian vessels and ships will simply be relocated to the point of the Crimean Naval Base - Donuzlav (the former main base of the Southern Naval Forces of the Ukrainian Navy), where they will stand up for further sediment.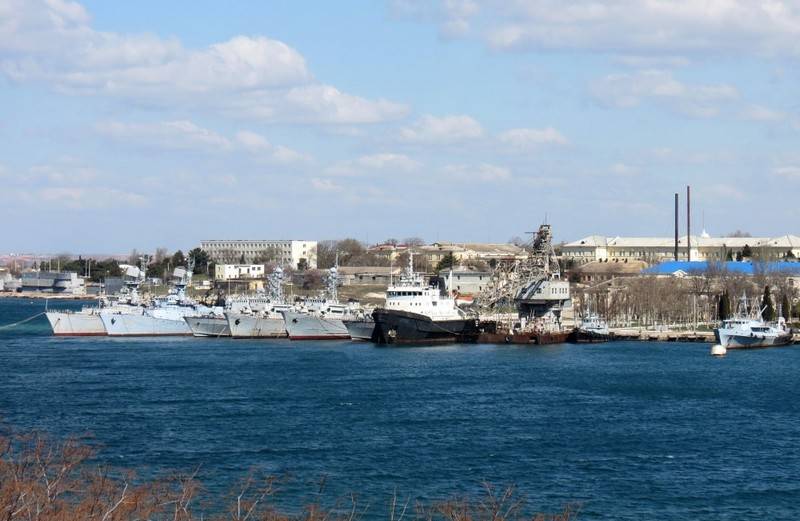 Of course, these maneuvers did not pass by Ukraine, which immediately "took care" of the fate of the "ships and vessels of the Navy" seized by Russian interventionists. They did not begin to speculate about the fate of the ships in Kiev, but immediately suggested that the relocation was carried out with the aim of introducing some ships into the Russian Navy.
In particular, such an assumption was put forward in relation to the BDK project 775 "Konstantin Olshansky." As some commentators have stated, the Russian fleet urgently needs landing ships for the Syrian Express, as its own are already breathing, and almost everyone needs to be repaired.
As the Ministry of Defense of the Russian Federation stated earlier, Russia is not going to introduce ships and vessels abandoned by Ukrainian sailors in the Crimea for several reasons, one of which is the state of watercraft. Most of the remaining Ukrainian ships and vessels cannot be restored.