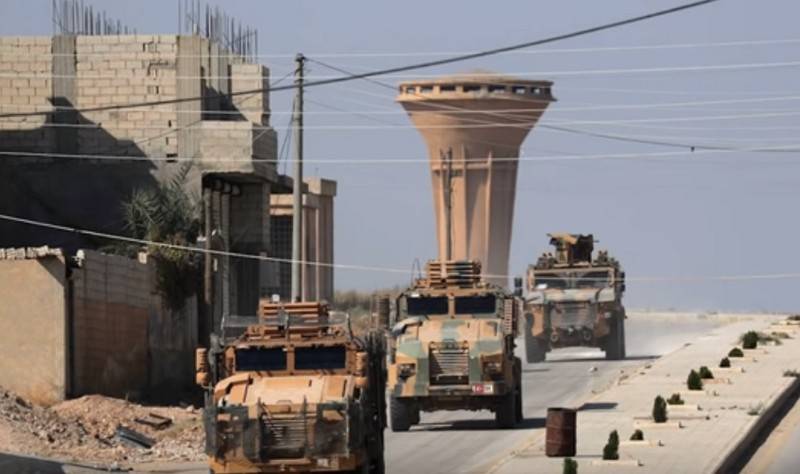 Two Turkish soldiers died when the Turkish army attempted to conduct engineering reconnaissance of the M4 highway in Idlib province. This was reported by the Russian Center for the Reconciliation of the warring parties in Syria.
According to the report, on March 19, during the engineering reconnaissance of the M4 highway near the settlement of Mhanbel, Turkish soldiers were ambushed by militants of one of the groups not controlled by the Turks. During the battle, two soldiers of the Turkish army were injured, incompatible with life. The Center emphasized that this was another attempt by the Turks to make the M4 highway safe for joint patrolling.
On March 19, during the engineering reconnaissance of the M4 highway in the area of ​​the Mhanbel settlement, Turkish soldiers were attacked by militants of one of Turkey's uncontrolled terrorist groups. During the clash, two Turkish soldiers died
- said in a statement.
Meanwhile, the Turkish command announced the death on Thursday of one soldier in the Syrian city of Idlib, the portal Al-Masdar reports. The publication does not clarify the circumstances of the death of the military, however, information about the losses of the Turkish army appeared after it became known about the militants' ambush on the highway.
At the same time, information appeared that the Turks had diverted forces from two settlements east of the city of Idlib - from Sarmin and Binnish. However, the exact cause of the departure is unknown.
Against this background, the Russian military police continues to land and air patrol the section of the M-4 highway in Syrian Zaevfratie. The Russian military controls the 120-km section of the M4 highway between Aleppo and the Hasek province, ground patrol is carried out on Tiger armored personnel carriers and armored vehicles, the patrol covers the Mi-8 and Mi-35 helicopters from above.
The main task of patrolling is to monitor the situation and ensure a ceasefire.