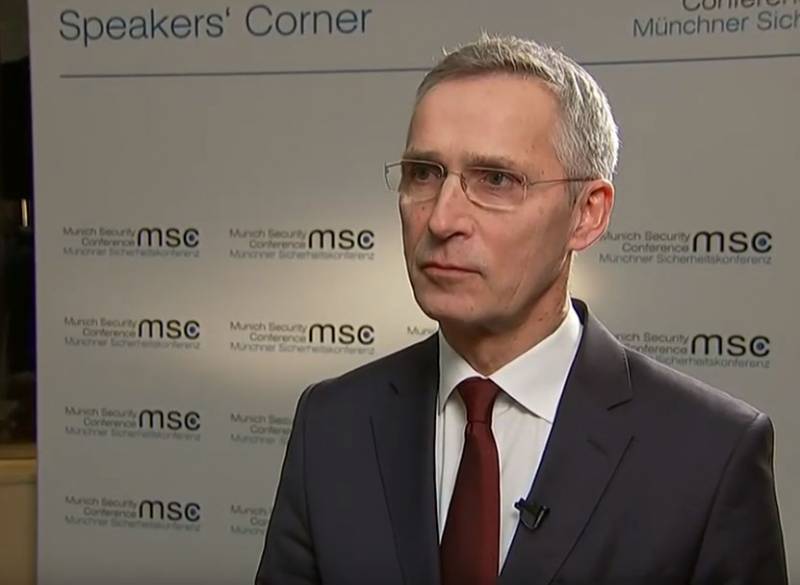 Against the backdrop of the coronavirus pandemic, NATO officials felt that they were left with no destiny. The international community has openly declined interest in the statements of the Secretary General of the Stoltenberg Alliance. But, realizing that it would be necessary to work out the salary, the Secretary General of the Western military bloc continued his usual speeches, despite the apparent loss of relevance.
Stoltenberg announced that NATO "is concerned about the destabilizing actions of Russia." Such words were made in the framework of the annual report in Brussels.
Stoltenberg:
We remain committed to deterring Russia, but at the same time combine them with dialogue. At the same time, we are concerned about the destabilizing behavior of Russia both in the Euro-Atlantic region and beyond.
According to Stoltenberg, NATO continues to counter "hybrid challenges." At the same time, the NATO Secretary General once again touched on the Ukrainian question, saying that it was in Ukraine "Russia uses this kind of tactics."
Stoltenberg:
Allies are always ready to protect each other from hybrid aggression. For this, the principles of collective defense have been developed.
At the same time, the NATO Secretary General made an important remark, from which they were wary of Ukraine:
It is important to emphasize that the responsibility for actions against hybrid attacks lies with the country that is subjected to such an attack.
In Ukraine, they said that with such words the Secretary General of the North Atlantic Alliance "wants to completely shift the responsibility in the conflict in the Donbas and the" standard of response to Russia "to Kiev." At the same time, Kiev continues to call NATO "for help" to counter the Russian Federation.