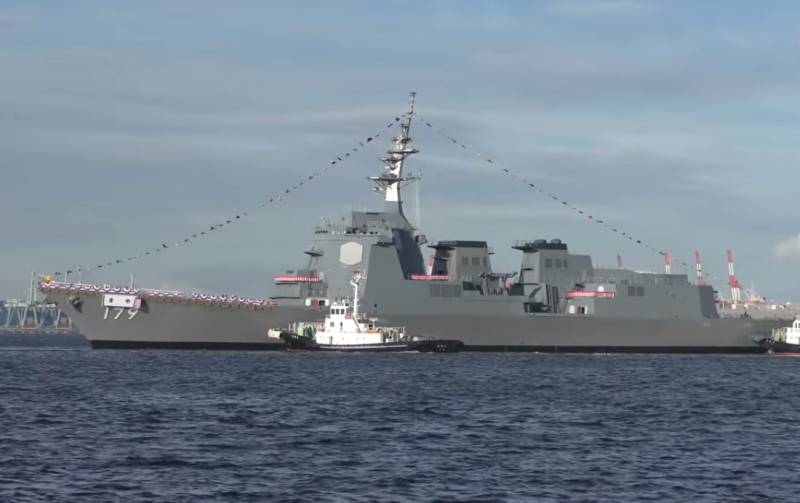 Japanese Naval Self-Defense Forces launched the May destroyer. Its construction cost the treasury of the country of the rising sun 1,6 billion dollars.
This was reported by Kyodo News.
The ship is armed with the latest Aegis missile defense system (Aegis). This is a joint product of the United States and Japan.
Maya has a length of 170 meters and a displacement of more than eight thousand tons. The ship is armed with SM-3 Block IIA anti-ballistic missiles. Their difference from the previous generation anti-missiles consists in increased maneuverability and greater range of action.
The destroyer missile defense system is capable of quickly transmitting information about air threats to the allies.
The ship was handed over to the Naval Self-Defense Forces at the Yokohama Shipyard. The ceremony was attended by no more than 100 people who were wearing protective masks. Precautions were caused by the coronavirus pandemic.
The destroyer base will be the naval base in Yokosuka. This is the seventh battle ship of the Japanese
fleet
equipped with the Aegis missile defense system. They will receive another self-defense destroyer in a year. It will be the last Aegis warship.