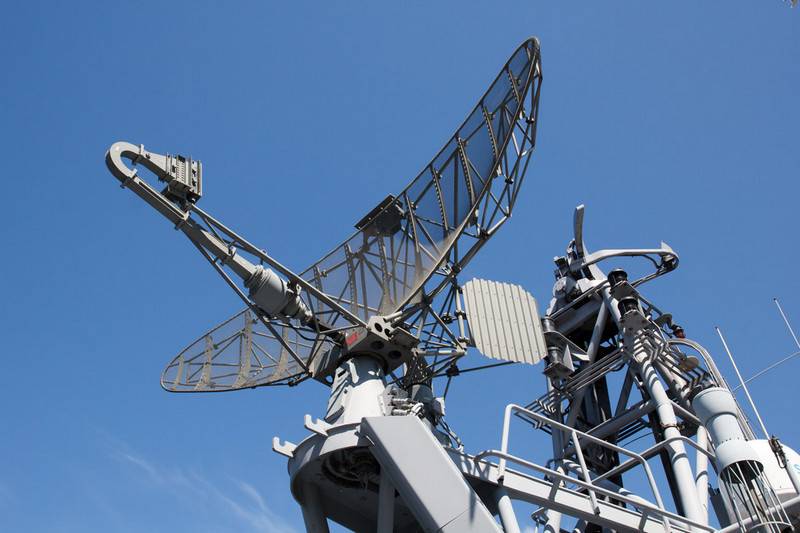 In Russia, the development of a new generation of receiving and transmitting antennas for surface ships and coastal communication centers has been completed. The development was carried out by the Omsk Scientific Research Institute of Instrument Engineering, which is part of the holding Roselektronika (Rostec). This was reported by the press service of the state corporation.
Antiaircraft antennas improve the quality of ship communications, reducing the influence of the electrical properties of the earth, sea waves and terrain. The equipment is designed to transmit a signal using the ionosphere. Radiation directed to the zenith is reflected from the upper atmosphere at small angles and densely covers the zone in a radius of up to 800 km
- said in a statement.
New equipment can be used to organize radio communications in noise-protected modes, and the broadband equipment increases the stability of signal reception and transmission. It is noted that the equipment can be used on ship superstructures made of composite materials, since it has reduced requirements for the underlying surface.
(...) new types of antennas and antenna-feeder devices are created that increase the quality and range of signal reception and transmission. A great deal of experience is now being used in the development of new ship communication systems that can be applied on ships of distant sea and ocean navigation zones
- said the Executive Director of Rostec Oleg Yevtushenko.