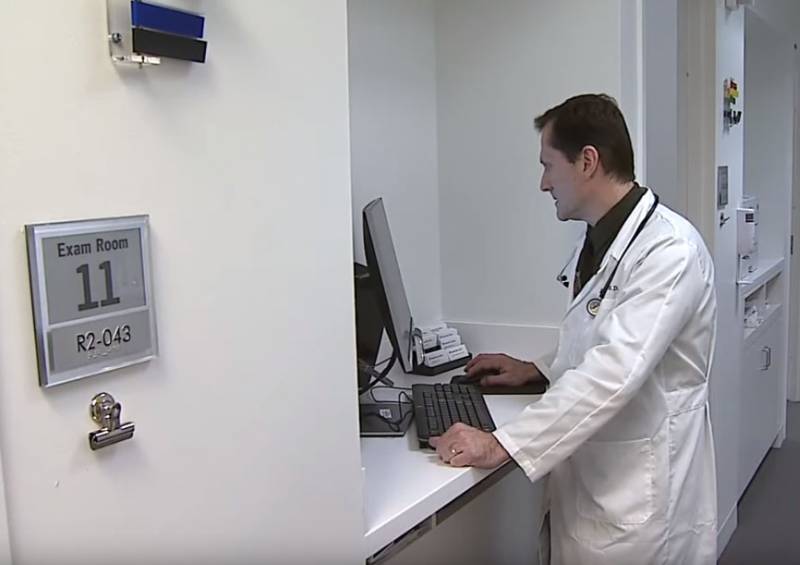 A very resonant article was published in the Western press, which is devoted to the problems of coronavirus. We are talking about the publication of Die Zeit columnist Steffen Richter. Perhaps for the first time in Western media the question is raised about the use of information about coronavirus as
weapons
propaganda.
Richter recalls that recently in the US statements of dignitaries (up to the president) have become more frequent, where China is accused of premature removal of quarantine and almost purposeful spread of the disease outside of Wuhan.
The author notes that such American statements were a response to the "Chinese propaganda statements" in which the US military was charged with the possible import of COVID-19 into Hubei Province. Beijing then did not provide any evidence, and in the United States, which themselves do not particularly like to operate with evidence of their words, this caused outrage.
From the material:
The United States tried to discredit the efforts of the Chinese government to combat the spread of the virus, in response to this, Beijing promised a response wherever China's interests are violated.
Steffen Richter notes the following fact: US President Donald Trump has repeatedly used the terms "Chinese coronavirus" and "virus from China" in his speeches and tweets.
Richter:
With these words, Trump teases China, as it were, and tries to announce to the world that it is China that is guilty of a pandemic.
The comments of ordinary Germans on the basis of the article are noteworthy.
I sometimes wonder, and what "leaders" are now generally at the helm of the modern world? In my opinion, Trump is the worst who has ever been elected. I am even ready to praise our mistress Chancellor for her restraint on this issue, even if someone finds her speeches boring.
Trump met with criticism as an opponent of globalism. But if every local crisis becomes global due to the very globalization, we will soon find ourselves in a constant crisis mode. Not a good life.
China survived the crisis, and soon it was he, and not the Americans, who would most likely help us in many areas.