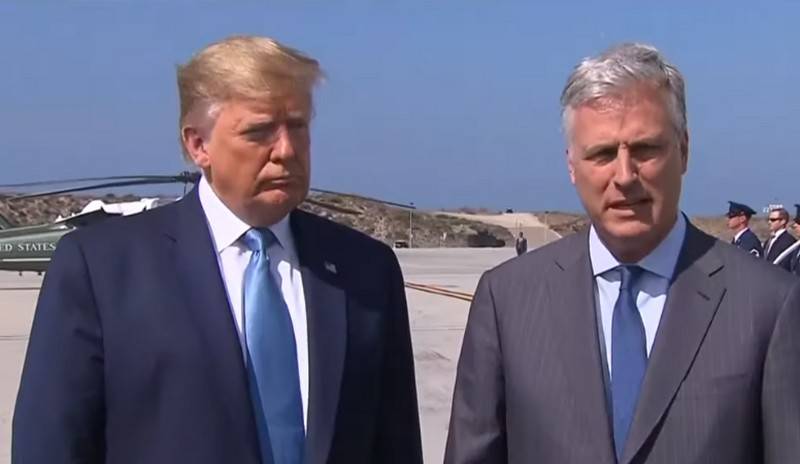 The United States will certainly send an official delegation to Russia to celebrate the 75th anniversary of the Victory, if Moscow's plans do not change in connection with the new coronavirus pandemic.
According to the American ambassador to Russia John Sullivan, the US delegation in the absence of President Donald trump will be headed by adviser to the American national security leader Robert O`Brien. Earlier, Donald Trump said that despite the desire to come, he will not be able to, since the election race has begun in the United States.
The arrival of a high-ranking delegation indicates that the United States honors the memory of the general losses suffered by all the allies of the anti-Hitler coalition, the American and Soviet peoples during the Second World War, to make the world safe for everyone
- said the US ambassador to Russia.
As previously reported, Washington declared to the wound that it would send a high-ranking delegation to Moscow, without specifying its composition and who would lead it.
The parade in honor of the 75th anniversary of the Great Victory will be held May 9 on the Red Square of Moscow. According to the press secretary of Russian President Dmitry Peskov, Moscow continues to prepare for the parade despite the spread of the coronavirus, the question of its cancellation is not yet raised. At the same time, he noted that the issue with the participation of veterans in the celebration will be taken into account their health status.