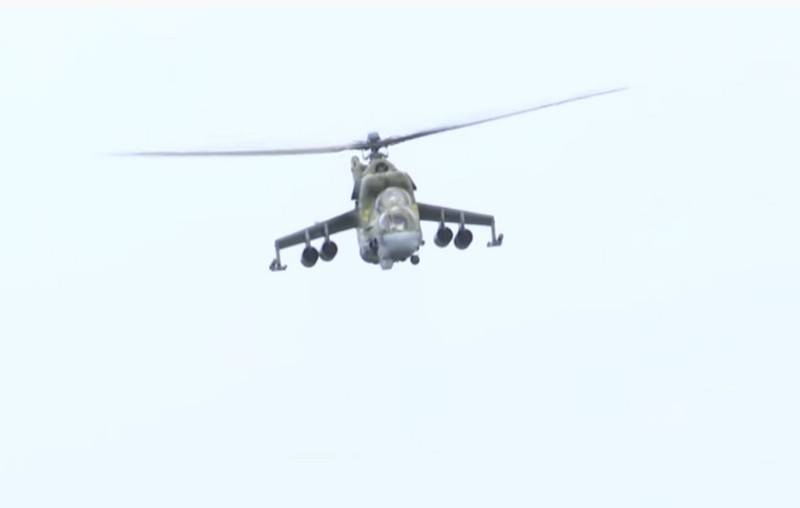 A snapshot of the Syrian Air Force Mi-24P helicopter appeared on the Web, which replaced the elements of the tail stabilizer. According to the author, who posted the image on his Twitter page, the photo shows the multi-purpose attack helicopter Mi-24P of the Syrian Air Force with tail number 2861, which had previously been damaged by terrorist fire near Aleppo.
As previously reported, as a result of falling into a helicopter, a part of the stabilizer was torn off at the Mi-24P, however, the crew managed to land the attack rotorcraft. According to some reports, an anti-aircraft shell hit the helicopter, according to others - a fragment of an anti-aircraft missile. It was also reported that the Turkish military tried to bring down the rotorcraft. Currently, the helicopter is repaired and is ready to perform combat missions again.
It should be noted that the official Damascus did not confirm the data on the defeat of the attack helicopter by the Turkish military, although initially a photo of the damaged helicopter appeared
The Syrian government forces became aware of the supply of Russian Mi-24P helicopters in 2017, when the first helicopters of this type appeared above the positions of militants in the province of Derya. Before the Mi-24P deliveries, the Syrian units were equipped with helicopters armed only with heavy machine guns and capable of using outdated versions of anti-tank guided missiles with a relatively short flight distance.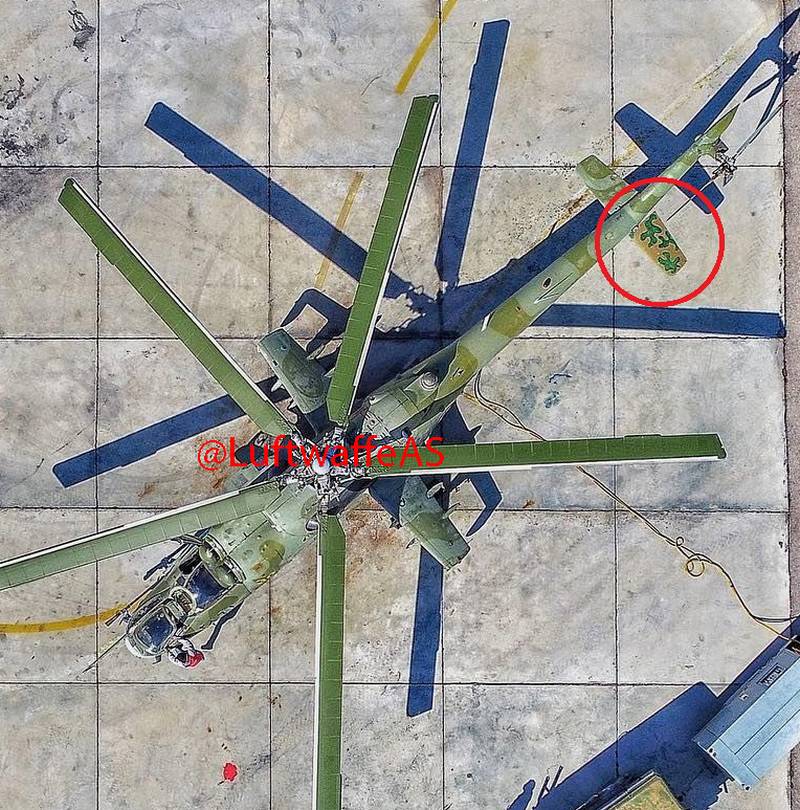 Mi-24P significantly surpasses the old Mi-25, which is in service with government forces. It differs from the base Mi-24P model by the presence of the GSh-30K gun, located on the starboard side in the fixed NPU-30 installation. In addition, the helicopter is equipped with long-range missiles such as "Sturm-B" and "Attack", as well as a whole arsenal of various unguided weapons. Serial production began in 1981. It was exported as Mi-35P.