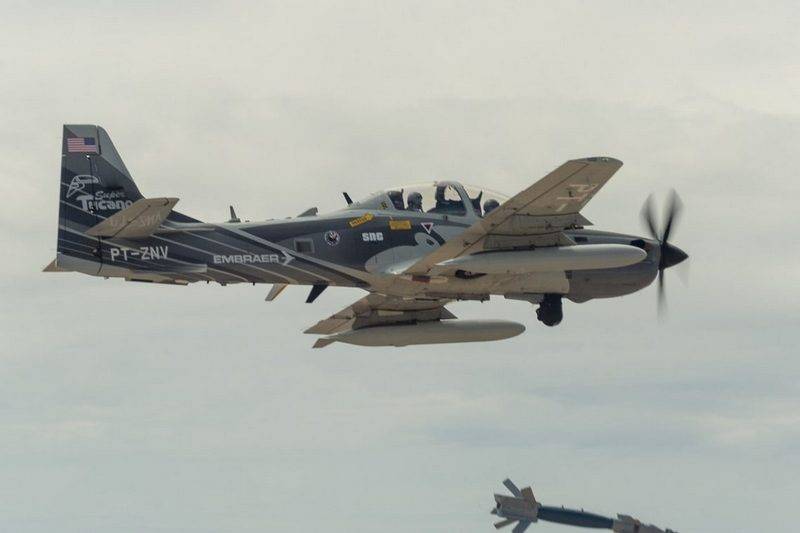 Light combat aircraft Sierra Nevada / Embraer A-29B (EMB-314) Super Tucano
The US Air Force signed a contract to supply four turboprops for light combat aircraft, each with two Sierra Nevada / Embraer A-29B Super Tucano and Beechcraft AT-6B Wolverine. This was reported by the press service of the US Air Force.
According to the information provided, all four turboprop aircraft will be purchased to participate in the program of the promising light combat aircraft OA-X, although the program itself has already been closed after being recognized as unpromising. As part of this program, which began in 2009, it was proposed to select one or two turboprop aircraft for participation in low- and medium-intensity operations, where the use of "real" aircraft was considered excessive. The program planned to purchase from 100 to 300 aircraft.
The program's favorite was the Brazilian turboprop combat trainer Embraer A-29B (EMB-314) Super Tucano, promoted by the American corporation Sierra Nevada Corporation (SNC), followed by AT-6B Wolverine, a Beechcraft-designed specialized attack aircraft based on The US Air Force is equipped with a Beechcraft T-6 Texan II turboprop training aircraft (licensed version of the Swiss Pilatus PC-9 aircraft). In 2018, these aircraft were officially selected to participate in the final stage of the tender, but by 2019 the program was "blown away."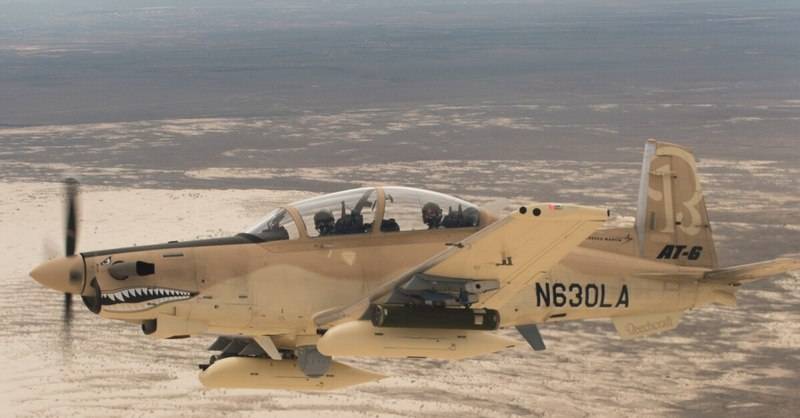 Prototype Beechcraft AT-6B Wolverine Turboprop Light Attack Aircraft
Despite the termination of the program, the US Air Force ordered Sierra Nevada to supply two A-29B Super Tucano aircraft, and Beechcraft ordered the delivery of two AT-6B Wolverine aircraft. All aircraft should be delivered by the end of 2020, the amount of contracts includes the continuation of the OCD and the provision of tests on the topic.
However, the Air Force itself has already stated that these aircraft will be used for completely different purposes. It is reported that both Super Tucano will be used at the Harlburt Field air base in Florida as part of the US Air Force Command to train instructors for training foreign flight personnel of Super Tucano aircraft, and both AT-6B Wolverine aircraft will be used by the Combat
aviation
US Air Force Command as experienced at Nellis Air Force Base to test the advanced AERONet airborne guidance system.