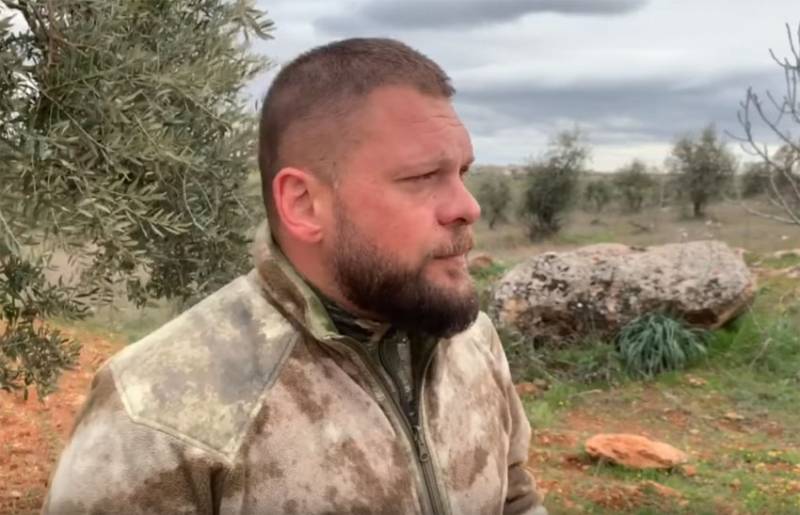 VGTRK war correspondent Yevgeny Poddubny conducted a report from the very place where Roman Filipov, a Russian aviation pilot, heroically died in February 2018. Recall that the plane of Su-25SM Major Filipov was shot down by militants using MANPADS. The pilot catapulted and was surrounded by militants. Until the moment when the cartridges in the personnel report "Stechkin" ended, the pilot fired back. Then, after waiting for the militants to come closer, a Russian officer detonated a grenade with an exclamation "This is for you guys!"
For a long time, the territory near Serakib in the province of Idlib (Syria) was under the occupation of militants. A few days ago, the forces of the 25th brigade of the armed forces of the SAR under the command of General Suheil, this area was liberated.
Evgeny Poddubny:
The place of death of Guard Major Roman Filipov is still the front-line zone. From here to the M5 highway about three kilometers, to the front edge of about seven km.
According to the war correspondent, the place of the death of the Russian pilot was sought by the whole world. The search involved Russian officers, Syrian military personnel, and Russian journalists.
Searches were conducted on a still image of a video circulated by terrorists.
Recall that Roman Filipov was buried at the Comintern cemetery in the city of Voronezh.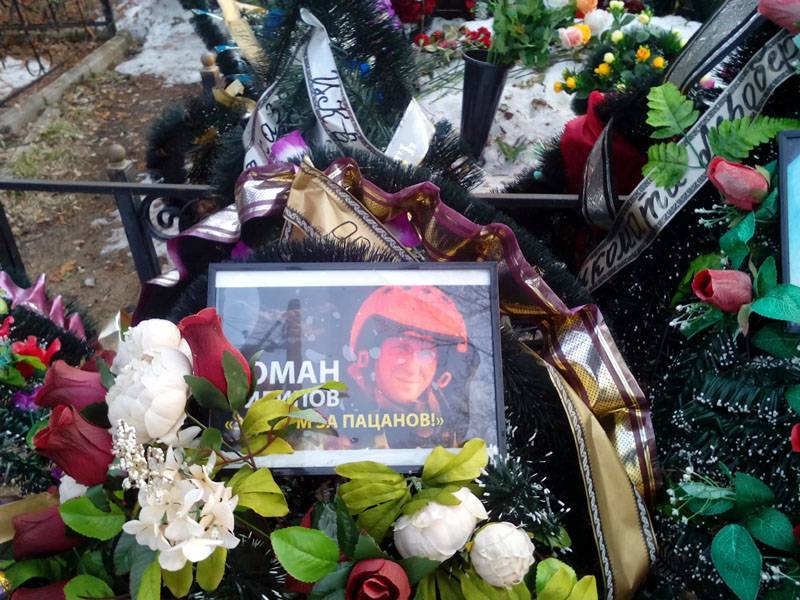 "Military Review"
posted material about the burial place
with the layout of the graves of Roman Filipov and Yuri Kopylov.