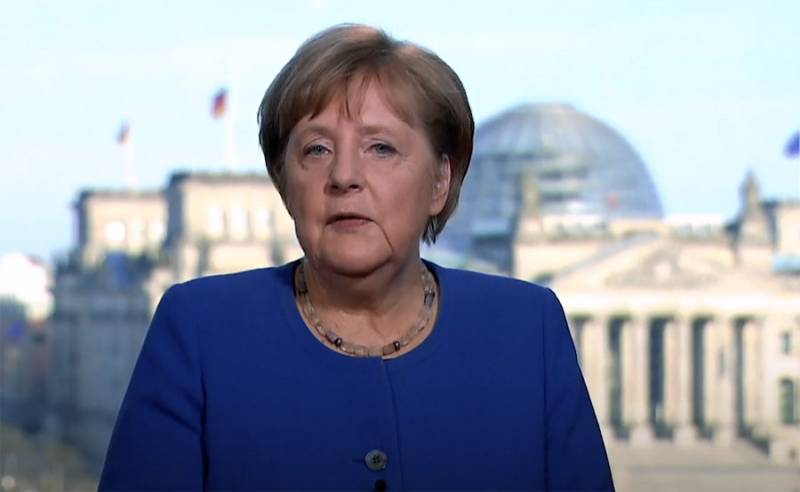 A strange statement was made by the Chancellor of Germany regarding the situation with coronavirus. Addressing the nation, Angela Merkel commented on measures taken in Germany to prevent the spread of COVID-19.
According to Angela Merkel, the German nation "must show solidarity, since there have not been such serious challenges in the country since the Second World War."
The following is noteworthy: initially Merkel stated that "there have not been such serious challenges since the reunification of Germany." However, then she corrected herself, already pointing to
historical
period corresponding to World War II.
German users noted that these comparisons from Mrs. Chancellor look "very strange."
A few comments from ordinary citizens in the German press:
I don't understand what challenge Germany faced in reunification? What did she want to say?
A strange reference to the times of World War II. It is unlikely that the events of that time should be mentioned in terms of a call for national solidarity, because everyone knows what then such solidarity turned into for the nation and the whole world.
Returning to Merkel's words, it should be added that the Chancellor urged the Germans "not to show carelessness and to give doctors the opportunity to complete the development of a drug against coronavirus as soon as possible."
Merkel:
Our healthcare system is arguably one of the best in the world. But you need to reduce the risks of new infections, overflow hospitals. Risks require serious measures.