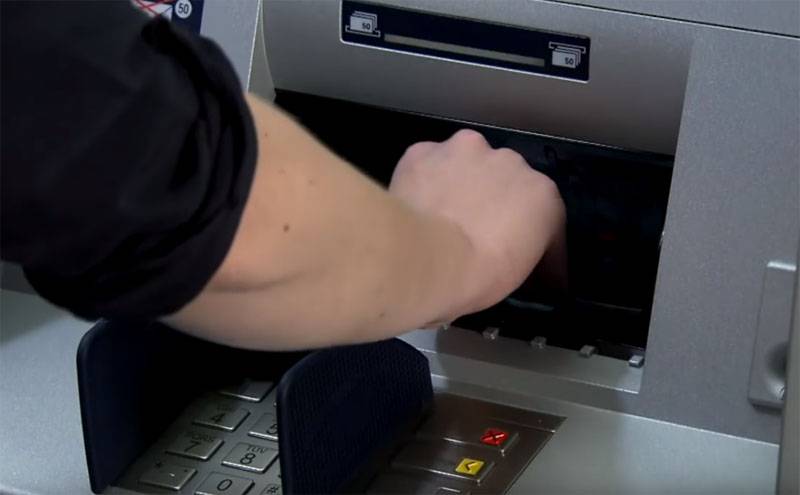 The onset of the economic crisis leaves open the question of who is nevertheless its main beneficiary and who will benefit from the current situation on world markets.
With the weakest and losing side, and so everything is clear - these are ordinary citizens who do not have significant assets in foreign currency, large bank accounts, shareholdings and other economic airbags. It is more difficult with the beneficiary. It is unlikely that they can be called industrial enterprises. But the financial, speculative capital represented by the largest banks, most likely wins.
It is enough to look at the difference in the cost of buying and selling currency by domestic banks. It amounts to 7-8 rubles for the euro. This means that having bought a thousand euros from the bank and wanting to convert it into rubles again the next day, the buyer will lose 7-8 thousand rubles only on this difference.
As in the case of any crisis, the purchasing power of the population will decrease, as prices for basic goods and services will rise, but wages will not increase. Between 2013 and 2017 real incomes of the population decreased, according to a number of experts, by 13%.
Over the past three years, they supposedly remain at the level of 2017, although any ordinary consumer will say that prices in the same food stores are growing steadily, and prices not for gasoline, too. At his wage, a person can buy less and less goods and services. Experts predict inflation of 4-5% by the end of the year, but this is only an average. For certain goods, prices may increase much more significantly. Inflation itself is a highly controversial thing. Whereas fuel prices rose by an average of 10%, and butterfly nets did not increase at all, then the average price increase was 5%. But the whole "trick" is that gasoline is a much more popular product than nets ...
In addition, unemployment may increase in a number of sectors. After all, the same small business suffers greatly from a decrease in purchasing power. Moreover, now the state is introducing new measures that also put a financial burden on small and medium-sized entrepreneurs.
People who do not have enough money to maintain a familiar lifestyle will increasingly apply for loans.
The debt load of the Russian population is already extremely high. But banks in this situation will certainly increase the cost of loans. In the end, they will only benefit from what is happening.
As for the possible bankruptcy of banks, then this is not worth the wait. In recent years, the Bank of Russia has done a lot of work to identify the most problematic banks and revoke their licenses. The industry has remained predominantly reliable players with large resources. They will be rich. On your customers first.
In such a situation, there is nothing to advise the poor, and those who have at least some kind of savings should diversify them - to store at least a part in currency (euros and dollars). In addition, of course, it is desirable to reduce the consumption of those goods and services that are not mandatory - for example, to refuse expensive trips and purchases that you can do without.
It is advisable to create at least some "financial pillow" in case of possible unemployment. However, this is hardly possible for most Russian citizens living "from paycheck to paycheck", and even if there are millions of Russians living below the poverty line.