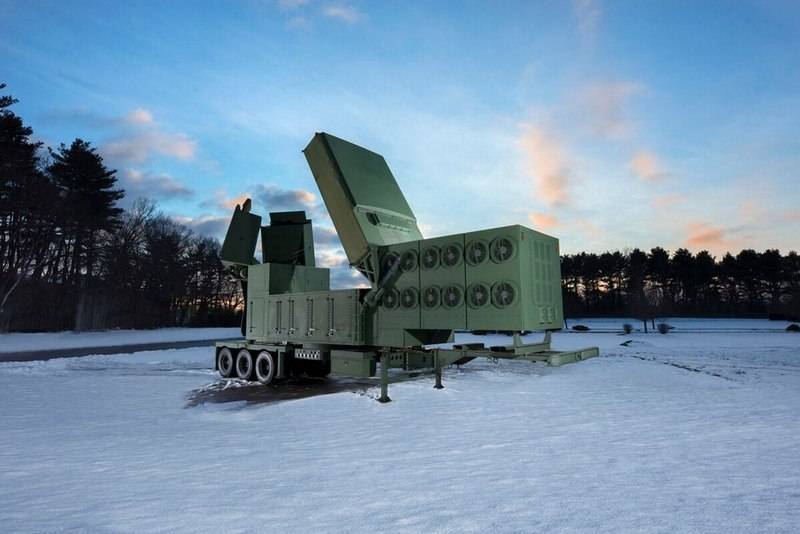 In the United States, the first tests of the LTAMDS radar for the Patriot anti-aircraft missile system took place. As stated by Raytheon, the first tests of the radar, recognized successful, were carried out in laboratory controlled conditions.
The development of a new radar for Patriot systems has been underway since the fall of 2019 as part of the LTAMDS project. This project involves the creation of systems that will allow the organization of a unified system of air defense and missile defense.
According to the report, during the first tests of the elements of a promising radar station, the settings of the transceiver modules were carried out, and their operation was checked by simulating various targets. Now Raytheon specialists will have to assemble all the elements of the radar in a single building, after which field tests of the prototype of the station will begin, including using real targets.
The promising radar station for the Patriot complexes received an active phased antenna array and transceiver modules based on gallium nitride, rather than gallium arsenide, traditional for modern radar systems.
Reportedly, the new promising LTAMDS radar, although developed as part of the Patriot air defense system upgrade program, will be included in the new Integrated Air and Missile Defense System missile system, which will subsequently replace the Patriot air defense system. The Americans are not much spread about the new system, it is known that the new radar has a circular view (thanks to two additional rear installations), an increased detection range, which is enough "even for promising missiles of the air defense system" and "is capable of detecting hypersonic targets."
The first radar model will be tested as part of the Patriot air defense system; by the end of 2022, Raytheon will have to deliver six pre-production radar samples for testing. The timing of the adoption of a new radar in service and the start of mass production has not yet been reported.