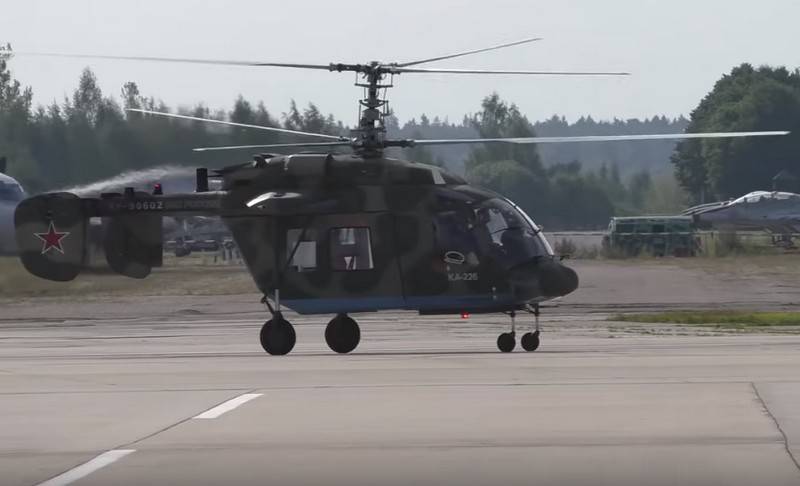 Russia's first crash-resistant fuel system (ASTS) for helicopter technology was developed by the Technodynamika holding. The first helicopter to receive this system will be the Ka-226T. This was reported by the press service of the holding.
The accident-proof fuel system developed by the holding prevents fuel leakage during emergency helicopter landings. The system includes specially designed soft fuel tanks that maintain integrity in emergency situations and special crash-resistant valves and fittings that prevent fuel leakage.
The performance of the accident-proof fuel system samples is confirmed by tests for discharge from a height of 15,2 meters. The design of the tanks passed the leak-free test. (...) can be used both on military and civilian helicopters
- said Igor Nasenkov, CEO of the Technodinamika holding, adding that this development will reduce the dependence on the supply of imported components of fuel systems.
As the press service explained, a working design documentation is being developed at the ASTS for Ka-226T helicopters. A prototype of the system to the manufacturer of the Ka-226T helicopters (Russian Helicopters) will be handed over for testing by the end of the year. In the future, it is planned to test and apply this system on other helicopters.