Animal grin of capitalism
The extremely unpleasant Russian tradition, when gas prices rise both with rising and cheaper oil prices, has received another confirmation. The head of state himself had to explain. After an urgent unscheduled hangout of our "irremovable" with the ministers, some media outlets were already quick to report that Vladimir Putin was outraged.
Hard to believe, because this is not quite a presidential style. More precisely, it is not his style at all. Most likely, he arranged something like a short-distance distribution, although will this help to contain the creeping price increase? It is unlikely that even with a revised Basic Law, a market economy will remain in our social state.
And the market economy is, as was said in one of the cult films of George Danelia, "the bestial grin of capitalism". Where to throw a woman with a broken leg out of the hospital because she has run out of insurance is the norm. And do not care about tolerance, and human rights, especially since this person is a citizen of Russia.
Yes, the leader of the country not only and not so much commented on the rise in price of gasoline in the country, how much he made instructions in the notorious style of manual control. Entrusted no less
"To control oil product prices and prevent further increases."
It's only if even the Russian FAS (antitrust service) received the next "fas!" Command, it will not change much. By freezing prices, the consequences of a tax maneuver and an increase in VAT cannot be eliminated. And indeed, to directly abandon everything that "was acquired by overwork" is the same as to become like that non-commissioned widow that she carved herself.
At a meeting with the Cabinet of Ministers, the head of state simply stated a slight increase in the price of summer diesel, a little larger, but "as part of inflation", an increase in winter diesel. In addition, he noted that the tariffs for 92nd gasoline increased significantly - by 10,44%.
Is that all? But the fact of the matter is that this is all with us as always - the poorest are the first to suffer, because it is the 92nd today - it is popular, as it used to be the 78th. In the manual control style, it would be nice to send several government commissions to gas stations in all parts of the country. Indeed, due to falling demand abroad in Russia now, as they say, pour in, and the price tags are already going through the roof.
What will the oil industry say?
Is it any wonder that the kings of gas stations have already begun to vote on the fact that prices are actually dictated by the fallen ruble, but our wooden one, just like oil, never falls by itself. By itself, it usually grows, but only after it is dropped before it is well.
Please note, when was the last time oil fell to the same levels as now - below $ 30 per barrel. It was in the spring of 2016, the ruble reacted to this somehow sluggishly. Slightly lowered, and then began to grow again. And all because because of the terrible ruble deficit arranged in our finances with the light hand of the leadership of the Central Bank and the Ministry of Finance, the ruble generally has nowhere to fall.
Yes, and now he does not make any sense to fall. It is not necessary to even touch reserves - it is enough to redeem foreign currency export earnings again. Then launching it on the market, just to support the national currency. But if you just turn on the printing press, as the American Fed continues to do, you can really run into inflation. But this is if you distribute printed on authorized banks and enterprises controlled by oligarchs in the form of "anti-crisis assistance packages."
It is worth recalling that in 2008 and 2014, state support, multi-billion, mind you, was provided primarily to the banking system, as you can see, so that Elvira Sakhipzadovna could later clean it thoroughly and that this clean-up had direct economic meaning. They did not demand to return from anyone.
This time they assure us that the object of assistance will be small and medium-sized businesses. Companies in this sector are promised some unthinkable tax, credit and other concessions. One can imagine how many officials will be involved in the distribution of this kind of "assistance." And how many tears will be shed by someone, and by others - prizes received.
Just add salaries to at least state employees - in no case. Although such a step will immediately give an increase to pensions. Moreover, it is more impressive than the one that the Pension Fund got either from the federal budget or from the debts, like in silks, due to the "first of the five-year pension plan".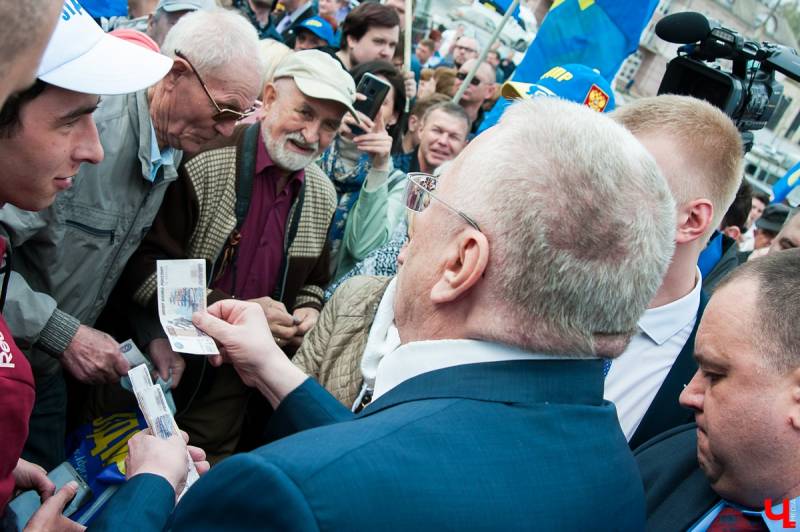 And after all, it is only somewhere in the West that proposals can be made simply to distribute money to people. We have not yet forgotten what obstruction LDPR leader Vladimir Zhirinovsky was subjected to for realizing such an idea right on Red Square.
Not a constitution, but a simple statement
The press, for the time being, is also "just stating" how Vladimir Vladimirovich noticed that world energy prices are falling, and gasoline is becoming more expensive in Russia. We have been repeating this for several years now. But things are still there, as we see. You would think that someone purposefully wants to make the president a kind of naive good king, who, they say, has bad boyars.
As if all the conditions for the rise in price of gasoline inside the country appeared today, when the next wave of anti-virus hysteria started. Recall that on Wednesday morning it became known that Brent crude oil after falling to around $ 29,44 per barrel, the level of the same spring of 2016, first corrected up to $ 31,16, but slipped again - to $ 28,37.
The strongest fluctuations in the oil market began, as you know, only on March 6, when the whole world knew perfectly well about the coronavirus as a pandemic. But it was precisely then that the "antivirus" OPEC + deal fell through, as Russia categorically refused to release another niche in the oil market. And clearly under the American shale oil. To the United States, again, everything is like water from a goose.
At first, President Trump does not hide his enthusiasm for falling hydrocarbon prices, which, it turns out, are very "useful to the global economy." And then massive purchases of fuel to strategic storage facilities in the USA begin, which, however, do not affect prices at all. Neither up nor down. And you say stability is not enough.
Yes, Russia did not support the OPEC proposal to further reduce oil production by 1,5 million barrels per day in the second quarter of 2020. Oil prices immediately fell by 30%. From Riyadh, Moscow was immediately threatened to flood the world with cheap oil, but ran into a catastrophic drop in quotations of the national oil company Saudi Aramco.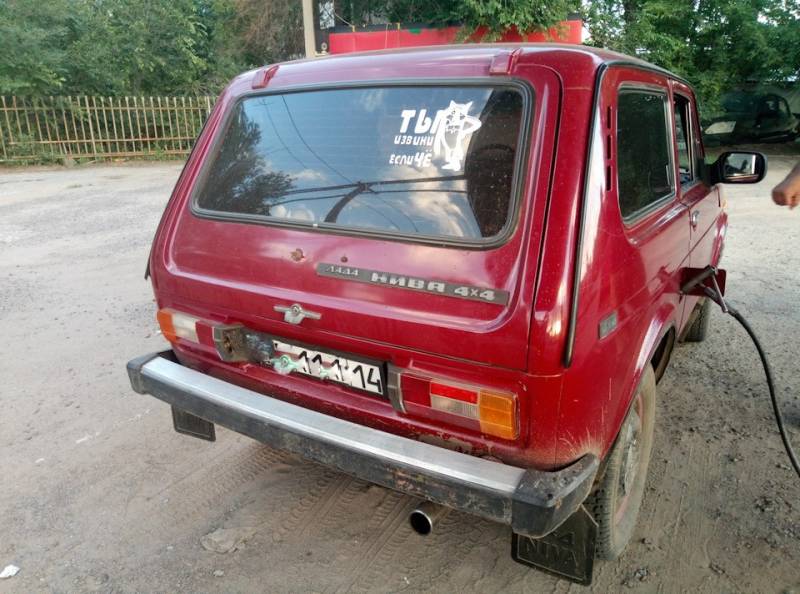 But just why should all our Russian veteran be blown away at his old Niva? At a Russian gas station somewhere near Penza or Saratov?