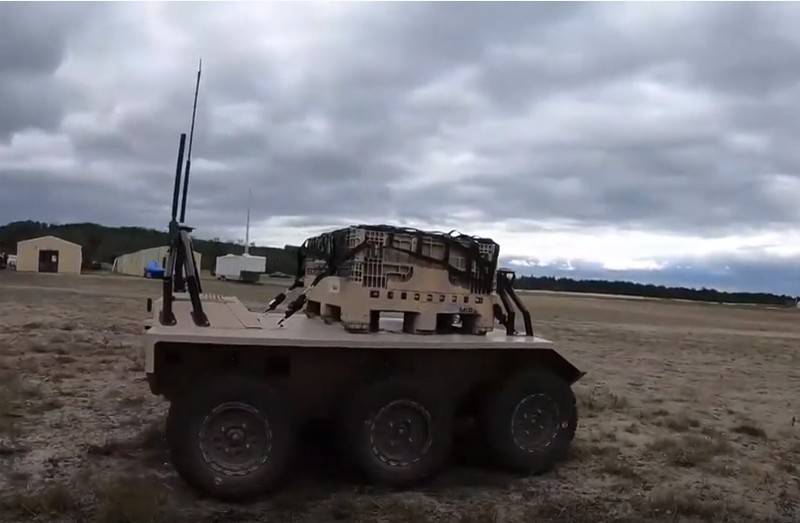 The British Ministry of Defense intends to determine the prospects and main tasks for the further use of ground-based robots in the army. According to the British military, the military signed a contract to supply the armed forces with five robotic systems for testing.
The British military signed a contract with Horiba Mira and QinetiQ to supply a total of five ground-based robots. These devices will be delivered as part of the Theseus research program, which was launched by the British Ministry of Defense. The main objective of this program is to determine the main tasks for ground-based robots in the troops, identify scenarios when their use is impossible, and determine the tactics of using robots.
Under the contract, Horiba Mira will supply the British military with three Viking 6 × 6 wheeled multipurpose robots. This robot is an autonomous robotic platform capable of transporting goods weighing up to 800 kilograms at a speed of up to 50 kilometers per hour. A hybrid engine is installed on it, while at the same time with full electric traction, it is able to overcome up to 30 kilometers. We platform can install combat modules and intelligence systems.
QinetiQ will supply two independent Titan tracked platforms, originally developed by the Estonian company Milrem. These platforms have a loading capacity of up to 750 kg, a speed of up to 35 km / h. The engine is electric, one battery charge provides up to 10 hours of operation. The Titan can be equipped with various payload modules, including manipulators, a medical evacuation unit and a combat module.
The timing of the tests in the UK Ministry of Defense is not reported.