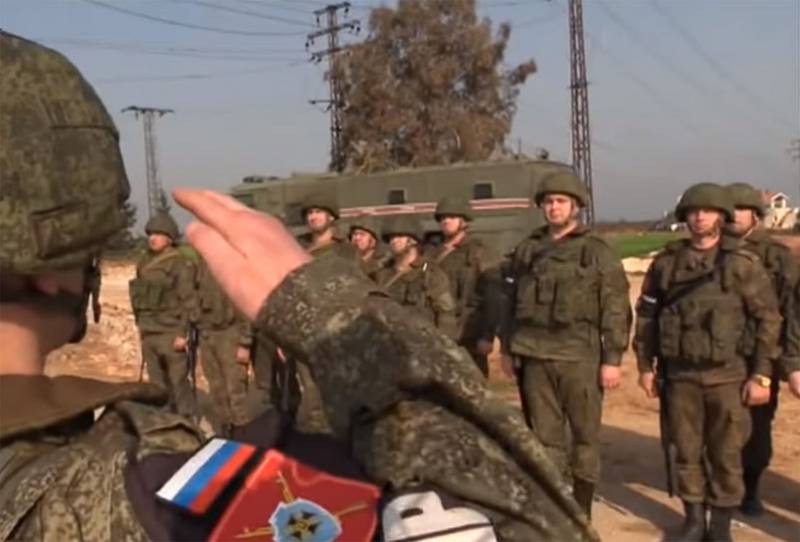 The Russian armed forces are responding to the situation in the area of ​​the M4 highway in the Syrian province of Idlib. Recall that after the Russian-Turkish agreements, hostilities in the region of Serakib were stopped, but almost immediately the militants took advantage of this and blocked the section of the important highway.
On the eve of "VO" reported that the militants covered a section of the roadbed in the region of Serakib with metal spikes, and also caused a traffic jam from concrete debris and set fire tires. The militants are not shy about displaying their weapons and deploying the black flag of the banned terrorist group Jebhat al-Nusra.
According to the Lebanese information portal AMN, the Russian Armed Forces provide an opportunity for militants to completely unblock the M4 highway over the next two weeks. Militants must open traffic on the Aleppo-Latakia highway by the end of March.
From the report:
The ultimatum ends with the words: if, until the end of March, the forces that block the M4 highway do not clear the road, then the SAA may resume the offensive in Idlib province.
It is added that such an attack will be supported by the Russian Armed Forces.
AMN writes that earlier jihadists actually refused to comply with the regime prescribed in the Russian-Turkish agreements. So, the terrorists said they were ready to "fight with both the Russian and Turkish armies."