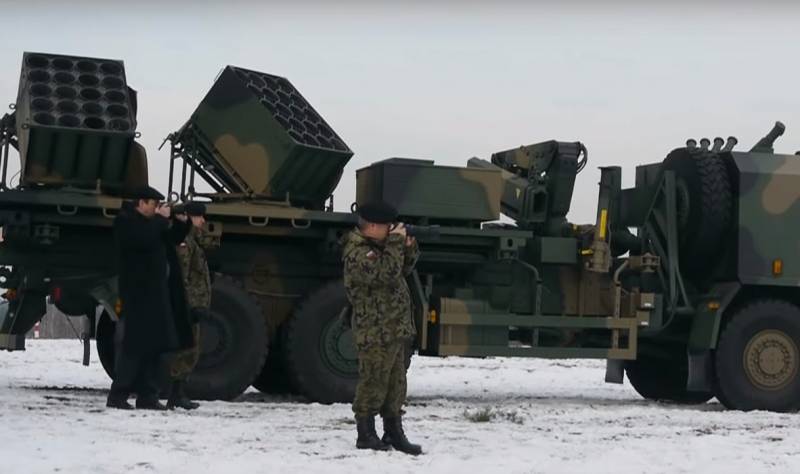 In Poland, work continues on the creation of a Baobab – K mine vehicle. Huta Stalowa Wola SA says that implementing this program is a way to create a simple and cheap anti-tank defense system.
Military equipment will be designed to carry out scattered works on laying mines and creating mine fields with a depth of at least 180 meters and a density of at least 0,15-1,2 minutes per linear meter. Interestingly, the first work on creating unstable mine systems, on which the system of four blocks of mine launchers MN-123 was installed, was not successful. They only indicated possible directions for the development of research on the creation of machines of this class.
One of the main reasons for the initial project's fiasco was related to the automobile plant in Starachowice, which is the main supplier of trucks and SUVs for the Polish armed forces.
Then the company Huta Stalowa Wola SA took over, which used the experience of working on a mine system, originally based on the Star 1466 vehicle. In 2003, the almost 16-ton Kroton Mining Transporter (TMN) ISM (Engineering Mining System) was created using MT-LB modified floating tracked chassis (so-called MT-LBu version).
"Croton" was equipped with a special set of four cluster blocks containing 400 indelible cumulative anti-tank mines of double action MN-123 with immediate or delayed action.
With the advent of Croton, the ground forces' engineering units gained new opportunities for building minefields in front of advancing enemy armored groups. So, a machine with only two crew members is able to establish a mine barrier within 30 minutes, while the width of the barrier will be from 30 to 90 meters, length - up to 600 meters.
"Croton" is able to stop the enemy armored group, slowing its movement or forcing to change direction. As a result, the course of the offensive operation will be disrupted. Such tactics are especially significant in operations to force water or other obstacles.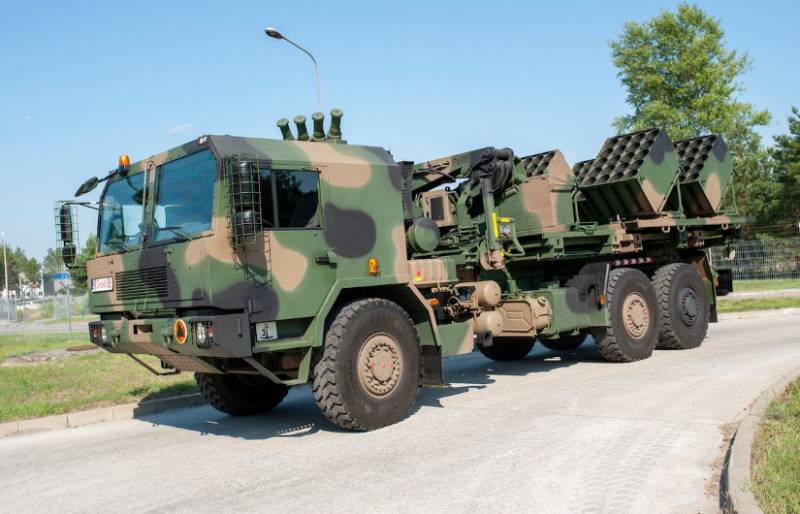 Developed by HSW SA and first officially unveiled at MSPO 2007, the Baobab mine system is a set of six blocks with 120 mine boxes and 600 MN-123 mines. The system is mounted on a Jelcz P662D43 triaxial chassis. Further, new evolutionary changes took place - a prototype PMN Baobab was presented on a wheel support, also on a Jelcz P662.35G34 triaxial chassis, with a large built-in cab with low armor. This car has four launch blocks.
Such vehicles install a mine barrier in less than twenty minutes. In its current form, Baobab is equipped with such equipment as an on-board computer, a visualization terminal with a digital map, a GPS system and an odometer, a VHF radio, a FONET communication system, a system of 8 81-mm launchers for smoke grenades for self-defense with a separate control panel.
Now the Ministry of Defense of Poland has presented new requirements for a new modification of the machine. A new cockpit should be developed, mechanisms that exclude manual tuning of the blasters, and ballistic stability of the cockpit should be increased. It is known that the new Baobab-K will be different from its original design.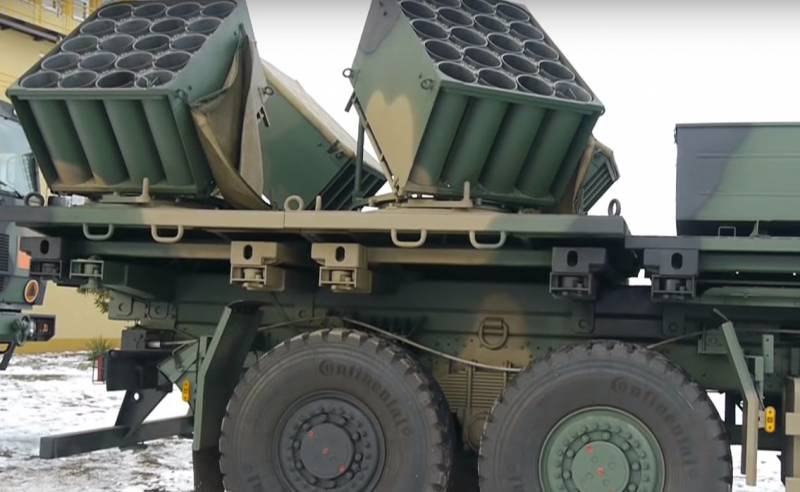 The number of vehicles that should enter the arsenal of the Polish ground forces is still unknown. They will be used for operational purposes by the command of the ground forces. Naturally, given the ratio
tanks
Russia and NATO Poland is very concerned about protection from Russian armored vehicles. In these conditions, the demand for such equipment increases.
Interestingly, the Polish audience is not very approving of the new project, again, not hiding that it sees a potential adversary exclusively in Russia.
After all, the Soviets (obviously, referring to Russia - author's note) have machines for destroying minefields. Probably not very effective, but they can probably do something there. The baobab will be a large cow that is easy to see even with a simple radar on the battlefield, not to mention drones. He will immediately become a target from the air or from artillery,
- writes one of the Polish users.