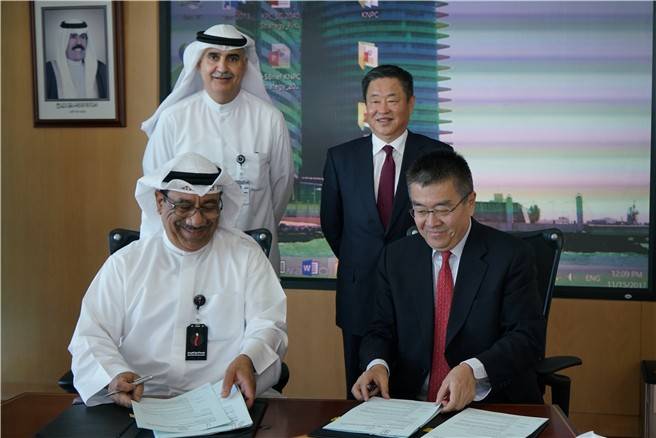 In the unfolding confrontation over energy markets,
weapons
in which dumping and attempts to oust competitors from any niche that can only be occupied, where the main opponents are Russia, the USA and OPEC countries, are an episode, to put it mildly, not too pleasant for our country. Apparently, one of the world's largest oil consumers, China, obviously did not accept the Russian side, refusing a number of deliveries of our "black gold".
As it became known, the Chinese state oil company Sinochem Corp., which is one of the largest importers of energy resources there, categorically rejected the ability to accept any goods that are somehow related to the Russian company Rosneft, for which some sanctions should come into force in May USA. Recall, February 18, Washington included the Swiss trading structure of Rosneft, Rosneft Trading SA, as well as TNK Trading International (TTI) in the sanctions list (SDN List) for operations in Venezuela. At the same time, the Americans announced to companies that the deadline for minimizing operations is May 20.
The position of the Chinese side became known from the tender documentation of Sinochem, from which all goods that could have something to do with any Rosneft structures were excluded. In the Celestial Empire, they decided in this way to hedge not even 100%, but all 300%, on the basis of fears that by the time the contracted oil shipments arrive in China and settle for them, the sanctions list could be expanded further. Then the danger of falling under US restrictions will actually exist for Chinese oil traders.
I must say that such a policy, very far-sighted, but completely unfriendly towards Russia, met with an ambiguous attitude in China itself. They understand perfectly well that in this case there is not just a far-fetched and politically motivated decision, but an episode of the very same "trade war" waged without any rules, which the United States carries out without any pity regarding Beijing. As far as we know, they "very regret" the current situation, but at the same time note that they "cannot help Moscow", fearing sanctions for their own economy, which was already affected by the coronavirus epidemic.
In truth, it's hard to believe in the sincerity of these feelings. Not so long ago, RAO Gazprom started talking about a possible shutdown of the Power of Siberia gas pipeline. It was supposedly planned preventive work, but a number of sources indicate that a decrease in the Middle Kingdom imports of Russian "blue fuel" may be the true reason. The fall in production during the distribution of COVID-19 in the country, of course, reduced China's energy needs, but it is alarming that the commitment to sharply increase purchases of American LNG written in a trade agreement with the United States seems to be strictly observed - to the detriment of our gas supplies .
The position taken by China regarding Rosneft is a very alarming signal. This country is the largest buyer of Russian oil: last year, 47% of oil export via pipelines (40 of 84 million tons) and more than a third of deliveries through ports went there.
Russia's loss of the Celestial market will be more than a painful blow for the domestic oil industry. Alas, the Chinese comrades are once again demonstrating that it would be frivolous and dangerous to consider them as Russia's "allies". As before, Beijing continues to act, pursuing exclusively its own interests and not particularly reckoning with the global interests of that country, which it seems to position as friendly ...