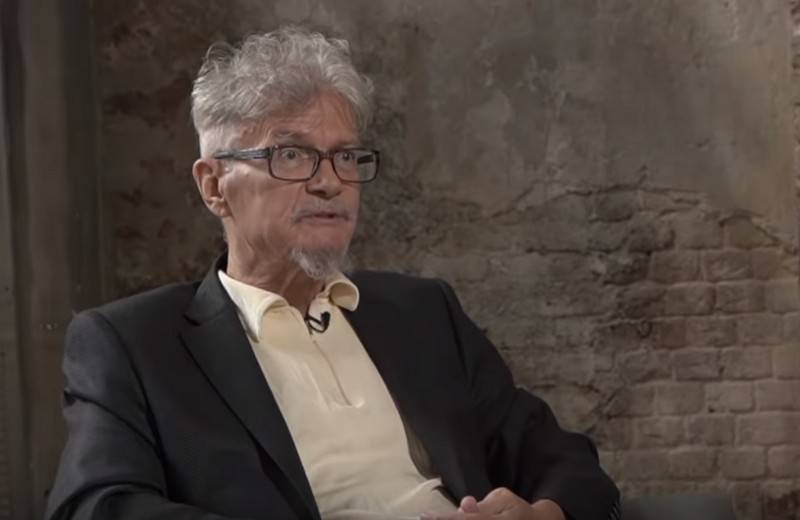 In Moscow, at the age of 78, the writer, publicist and politician Eduard Limonov died. This was announced by State Duma deputy, writer Sergei Shargunov.
Died Eduard Limonov
- wrote Shargunov on his Facebook. The cause of the death of the writer is not indicated, however, according to the telegram channel Mash, Limonov struggled with oncology. He was hospitalized on March 15th in a private clinic, and on March 17th he "underwent 2 operations right away. His throat started, then the inflammation started."
Information about the death was confirmed in the telegram channel of the Other Russia party, founded by Limonov.
Eduard Veniaminovich Limonov was born on February 22, 1943 in Dzerzhinsk, Gorky Region. Russian writer, poet, publicist, ex-head of the National Bolshevik Party (NBP) banned in Russia. Until recently, the chairman of the party of the same name and the Other Russia coalition.
He became famous in the early 90s, having founded the National Bolshevik Party in 1993. He took part in the hostilities in Yugoslavia on the side of the Serbs, in the Georgian-Abkhaz conflict on the side of Abkhazia, in the Moldovan-Transnistrian conflict on the side of the Transnistrian Moldavian Republic. He was accused of preparing an armed invasion of Kazakhstan in 2000-2001 to protect the Russian-speaking population.
Author of popular opposition projects of the 2000s: "Another Russia", March of Dissent, National Assembly, "Strategy-31".
He was going to run for president of Russia in 2012, but the Central Election Commission refused to register him.
Recently, he criticized Russian liberals for a pro-Western position in the war in Ukraine, and supported the annexation of Crimea.