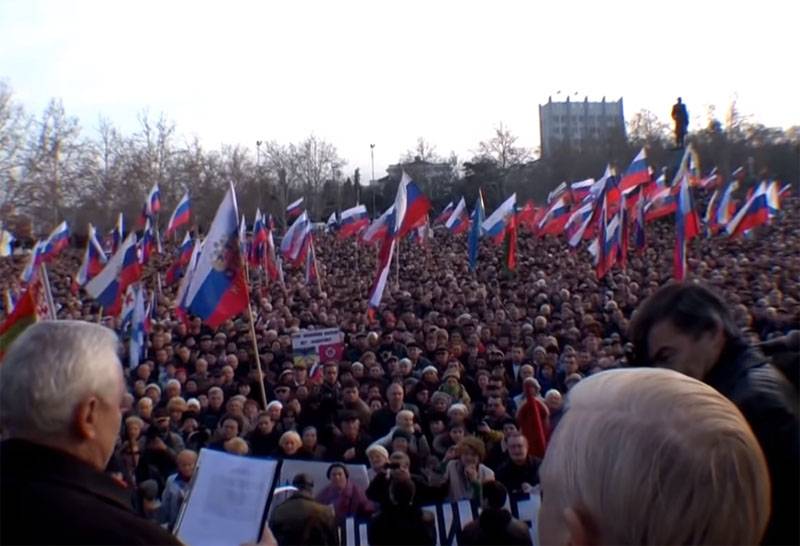 March 18 marks six years since one of the brightest days in
stories
modern Russia. On this day in 2014, on the basis of a referendum held in Crimea and Sevastopol, the Crimean Peninsula returned to Russia.
Most Russians and especially Crimeans remember that day very well. For millions of compatriots, this event was akin to the flight of the first man into space. Without false pathos.
The broadcast, which was conducted from the Kremlin, was remembered for many years, and possibly for a lifetime - both by those who, living in Crimea and Sevastopol, participated in the referendum, and those who were waiting for the return of Crimea to Russia in others Russian regions: from Murmansk to Yuzhno-Sakhalinsk, from Anadyr to Krasnodar.
Frankly, far from all citizens of the country at that time were confident in the readiness of the supreme power of Russia not only to recognize the results of the Crimean referendum, but also to take a courageous decision to reunite. But when the decision was made, it caused a real civic enthusiasm, sincere enthusiasm, emotional triumph. Then it seemed to millions of Russians that this moment would be the starting point for the adoption of other decisions, no less crucial for the country. But further developments showed that the courage of the authorities had a clear limit. And this bar is currently maintained.
But the courage and courage of the Crimeans are endless. For almost six years, people have been living under all kinds of foreign sanctions and, in fact, "backing up" these sanctions by large Russian companies. For almost six years, people have been living in conditions of constant Ukrainian provocations: from blocking the artery of fresh water to trying to disrupt the power supply of the peninsula. But for Crimeans, all this is nothing more than little things in life that can not be compared with what happened in the life of the country on March 18, 2014.
It is gratifying to realize that in the recent history of our country there has been and remains a date that truly unites us all. And this date is March 18, 2014. This is a day of national pride and true national unity.