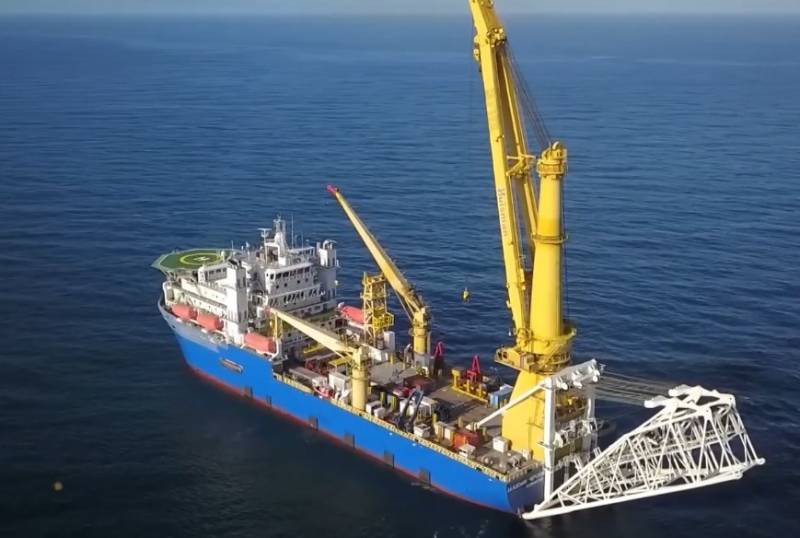 The Akademik Chersky vessel, which could complete the construction of Nord Stream 2, is moving towards the coast of Mozambique, once again changing the route. Now it is located near the northern part of the island of Madagascar and is approaching the Mozambique Channel, separating the island from the African coast.
This is evidenced by the monitoring resource Vesselfinder.
According to the calculations of the Myshiptracking portal, the pipe-laying vessel is sent to the port of Maputo in Mozambique and will arrive there on March 23.
At the same time, despite the change in course, the ship's card, as before, shows the Egyptian port of arrival of Suez, which is in a completely different direction. It also states that the "Academician Chersky" will arrive in Suez on March 25.
It can be assumed along the ship's route that the pipe layer instead of the planned passage through the Suez Canal to the Mediterranean Sea, for some reason, intends to go around the African continent.
Earlier, the Swiss company Allseas, fearing American sanctions, stopped laying pipes along the bottom of the Baltic Sea. Then Russia decided to complete the construction of Nord Stream-2 (SP-2) on its own. The Minister of Energy of the Russian Federation Alexander Novak proposed to use the Akademik Chersky Russian pipe-laying vessel to complete the construction.