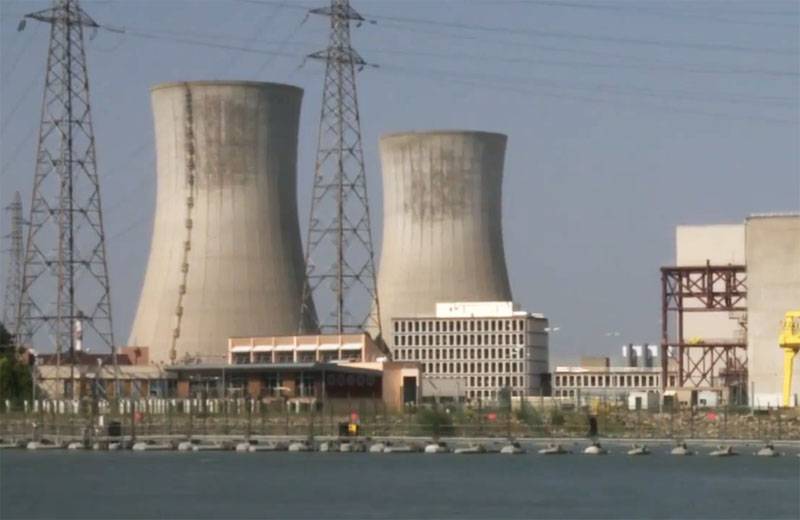 In France, a serious issue is being discussed regarding the safe operation of nuclear facilities in connection with the coronavirus pandemic. It is noted that in the early 2000s, a program was developed and approved in the country that regulated the work of personnel at nuclear power plants in the event of a sharp decrease in the number of employees (primarily because of illness or due to the threat of illness). This program was somewhat modified after the accident at the Fukushima nuclear power plant in Japan.
The program, which operates today, allows you to operate nuclear power plants in France with a minimum of 60 percent of personnel for 15 days. We are talking about 19 objects of the French nuclear industry. In the absence of 25% of the number of employees at the workplace, the program provides for the operation of stations for a period of up to 12 weeks.
In this regard, questions have arisen to the leadership of the industry: what if, during a coronavirus pandemic, the situation boils down to the fact that less than 60 percent of the personnel will be required to be left at the stations? Is it necessary to put the NPP into conservation mode?
The industry assures that with the spread of the coronavirus, there will be no threat to the continuity of nuclear power plants.
When the leadership of the nuclear industry in France was asked to specify possible measures, nothing concrete was said at the moment. Only general phrases - "The work will be divided into stages depending on the development of the situation."
French experts note that in the case of the spread of COVID-19, the control of reactors may have to be transferred to telemetry mode - when employees do not contact each other in the control room, but are in different places. However, this is only possible for relatively new power units. Moreover, there is a need for additional involvement of IT specialists who will not only set up telemetry control of reactors, but will also achieve 100% protection of the communication channels between NPP employees.
For reference: the nuclear industry in France accounts for at least 65% of electricity generation.