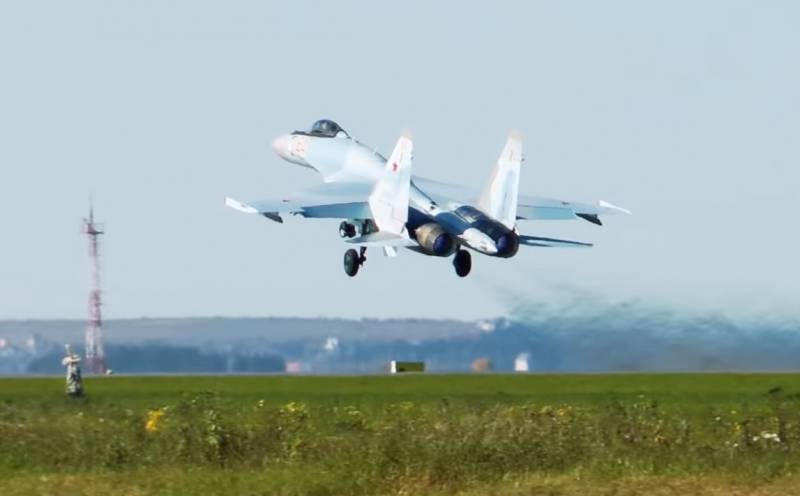 The contract for the supply of Indonesia to Russian Su-35 fighters is not broken. This was reported by "Vedomosti" with reference to two sources in the aircraft industry.
According to the publication, the contact made by Jakarta and Moscow for the supply of eleven Su-35 fighters was not terminated. According to newspaper sources, Russia did not receive official notice of the break in the agreement. However, as one of the interlocutors of the publication admitted, "the contract has suspended." One of the reasons for the impossibility of implementing the agreement is the need for additional approvals regarding financing of the transaction. At the same time, sources do not exclude further US pressure to disrupt this deal.
The director of the Federal Service for Military-Technical Cooperation, Dmitry Shugaev, also stated that there was no official notice of the break in the transaction. According to him, Indonesia is not going to refuse to acquire Russian Su-35 multi-functional fighters.
There is no official refusal, no one sent us any papers on this score and did not verbally report, so I think this is poorly verified information. We hope that this contract will be implemented, especially since Indonesia is interested in acquiring this machine
- he said.
Recall that the contract for the acquisition by Indonesia of 11 Su-35 fighters was signed on February 14, 2018 in Jakarta. The contract value is $ 1,154 billion, of which 50% ($ 570 million) is covered by counter deliveries of Indonesian goods (which actually should not have been delivered to Russia, but sold on the international market).
Earlier, Bloomberg, citing sources in the US White House administration, reported that Indonesia refused to purchase Russian Su-35 fighters. The reason for this was called American pressure and the threat of sanctions against Jakarta.