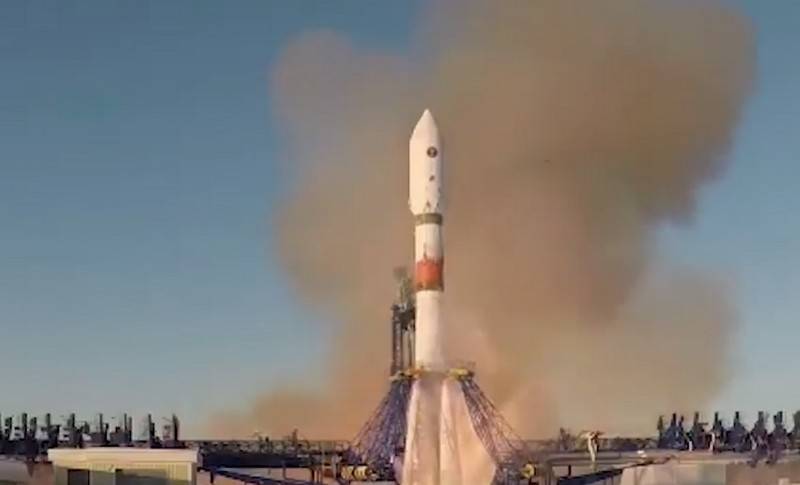 The satellite "Glonass-M" put into orbit is included in the main catalog of space objects. This was reported by the Ministry of Defense, adding that the Frigate upper stage, which launched the satellite into orbit, was also included in the catalog.
Specialists of the Space Forces Control Center for Outer Space Control entered the Main Catalog of Space Objects of the Russian Outer Space Control System information on the Fregat upper stage and the Russian Glonass-M navigation spacecraft
- said in a statement.
It was previously reported that the Soyuz-2.1b launch vehicle with the Frigate booster and satellite launched from the Plesetsk Cosmodrome. The rocket was launched on March 16 at 21:28 Moscow time, at 21:38 Moscow time the upper stage with Glonass was separated from the rocket and at the estimated time on March 17 the satellite was put into orbit. The launch of the rocket and the launch of the satellite into orbit took place normally.
At present, the satellite has been taken into control of ground-based facilities of the Main Test Space Center named after G.S. Titov of the Space Forces of the VKS. A stable communication is maintained with the satellite, all of its on-board systems are functioning normally, the upper stage has been removed from the satellite's orbit.
Meanwhile, the head of the state corporation Roscosmos Dmitry Rogozin said that already this year the corporation will switch to launching the Glonass K1 satellites instead of Glonass-M. In the new spacecraft, the share of domestic components has been increased. In general, according to Rogozin, since 2017, the share of domestic electronics in Russian satellites has increased from 53% to 80%.
This year we are starting the transition to a new generation of devices - Glonass K1. The share of domestic components will increase significantly in them.
- wrote the head of Roskosmos on Twitter.