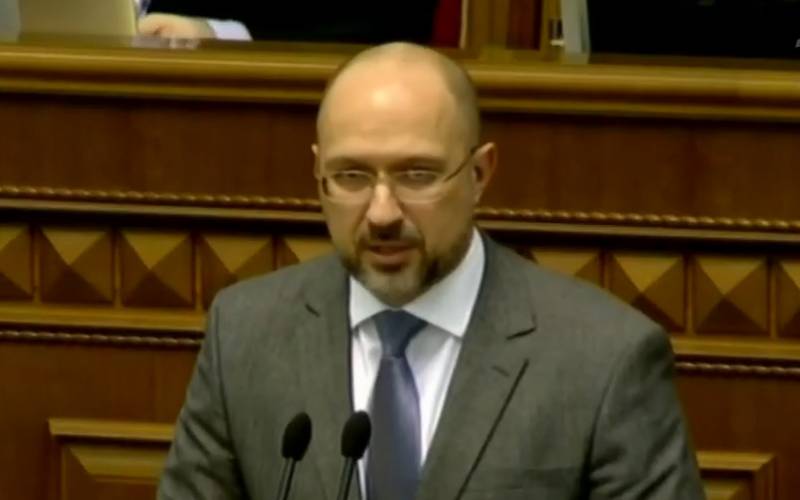 An emergency meeting of the Cabinet of Ministers of Ukraine took place in Kiev yesterday. It was dedicated to combating the epidemic of coronavirus.
On the decisions taken at a government meeting, the Prime Minister of Ukraine Denis Shmygal said on his Facebook page.
The government will draw up a list of goods whose import into the country will be limited. It is also planned to consider the possibility of paying extra for 1 thousand hryvnias (2,8 thousand rubles) to pensioners who receive less than 5 thousand hryvnias (14 thousand rubles).
The Prime Minister also instructed to prepare an appeal to the International Monetary Fund for financial assistance, which will help to overcome the consequences of an outbreak of coronavirus.
In addition, at a meeting of the Cabinet of Ministers, it was decided today to close the metro in the Ukrainian capital, as well as in Kharkov and the Dnieper. Also tomorrow from 12 noon they will block the railway and
aviation
communication, as well as intercity bus routes.
President of the country Vladimir Zelensky also instructed the Ministry of Finance of Ukraine to conduct negotiations with the IMF. In addition, he appealed to citizens of the country who are abroad to return home.
Earlier, the Ukrainian government imposed a ban on entry for foreigners. However, for the citizens of Ukraine accumulated on the border, difficulties arose, to put it mildly. People stand at checkpoints for hours. You can go "out of turn." According to some reports, this corruption service costs about 300 dollars for Ukrainians.