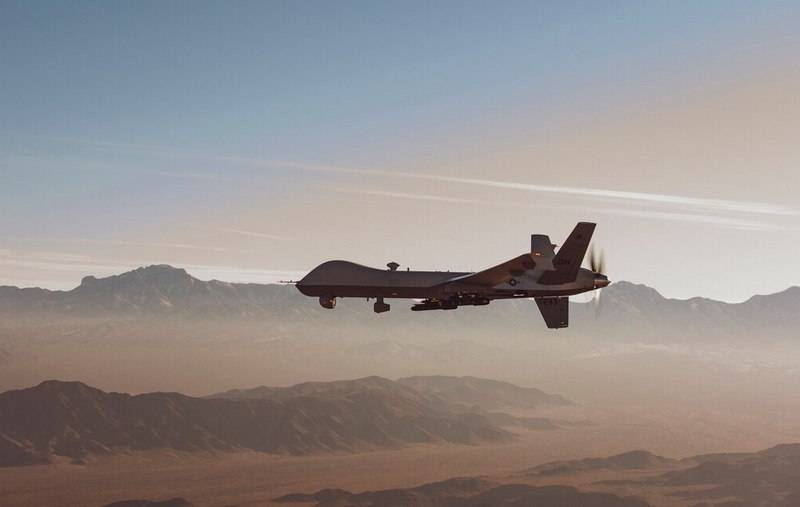 The U.S. Air Force is considering replacing the MQ-9 Reaper reconnaissance-strike drones in service because of their inability to overcome modern air defense systems. As a replacement will be considered various options for drones, including commercial ones. About this writes the publication Defense News.
The U.S. Air Force Command is considering withdrawing from service the MQ-9 Reaper due to their vulnerability to modern air defense systems. The drone, which has been the main drone of the US Air Force in the Middle East for more than 20 years, is planned to be replaced with a cheaper device.
The reaper was a great platform for us. Four million flight hours, simply undeniable superiority when hitting ground targets. However, it is not adapted for operation in a modern air defense system. They easily go astray
said Will Roper, Assistant Secretary of State for Procurement, Technology and Logistics, adding that the US Air Force is considering replacing the MQ-9 Reaper with cheaper reusable drones that are "not a pity to lose."
Note that the first flight of the drone MQ-9 Reaper took place on February 2, 2001. The drone is equipped with a turboprop engine. According to General Atomics, the Reaper, which has become the main strike UAV in the United States, has a flight duration of more than 27 hours, a maximum speed of up to 400 km / h and a cruising speed of up to 250 km / h, a ceiling of up to 15 km and a carrying capacity of 1740 kg with 6 suspension points.
The MQ-9 is equipped with a fault-tolerant flight control system and triple redundancy of the avionics system architecture. Able to carry Hellfire missiles with GOS and GBU-12 Paveway II laser-guided bombs, as well as GBU-38 satellite-guided bombs.
Intelligence and combat UAV MQ-9 are in service with the Air Force and the CIA, as well as the Air Force of Italy, Turkey, the United Arab Emirates, Kazakhstan, France, the United Kingdom and other countries.