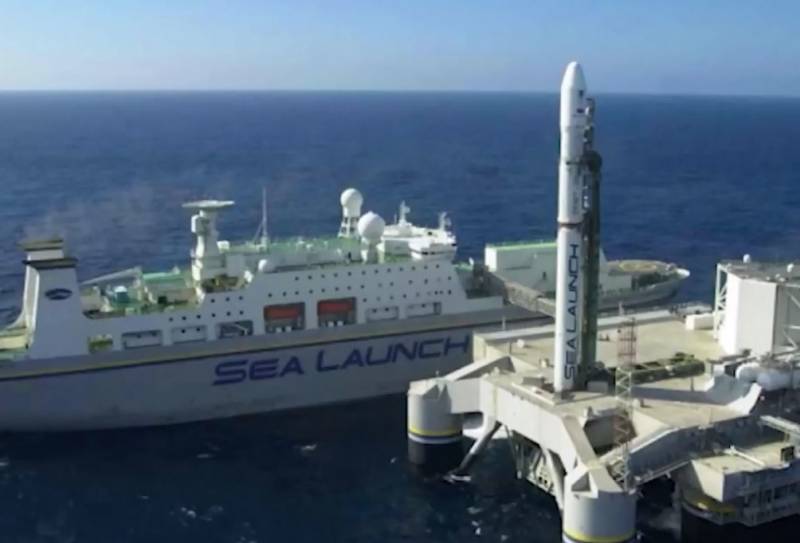 The ship Sea Launch Commander crossed the Pacific Ocean and is now located in the port of Slavyanka, Primorsky Territory. The village of Slavyanka is located south of Vladivostok, 80 kilometers from the North Korean border.
The specialized site marinetraffic.com, which monitors the movement of ships, claims that the ship arrived at the port at 8.33 local time, or at 1.33 Moscow time. The representative of the Slavic shipyard also confirmed RIA
News
that the ship is moored.
Sea Launch Commander is an assembly and command ship included in the Sea Launch complex of the floating launch site. On February 28, it left the US port of Long Beach on the Pacific coast.
The ship has already arrived in Russia, now it's the turn of the Odyssey launch platform, which will be delivered to Hong Kong-owned Xin Guang Hua ship to Slavyanka. It departed from the port of Long Beach on March 2, and its arrival in Russia is expected on March 30.
Andrei Yakimchuk, general director of the Slavic Shipyard, told RIA Novosti that, under an agreement with the S7 group of companies, concluded for one year, the Sea Launch complex will remain in Slavyanka until its owner decides on a new base port or builds it.