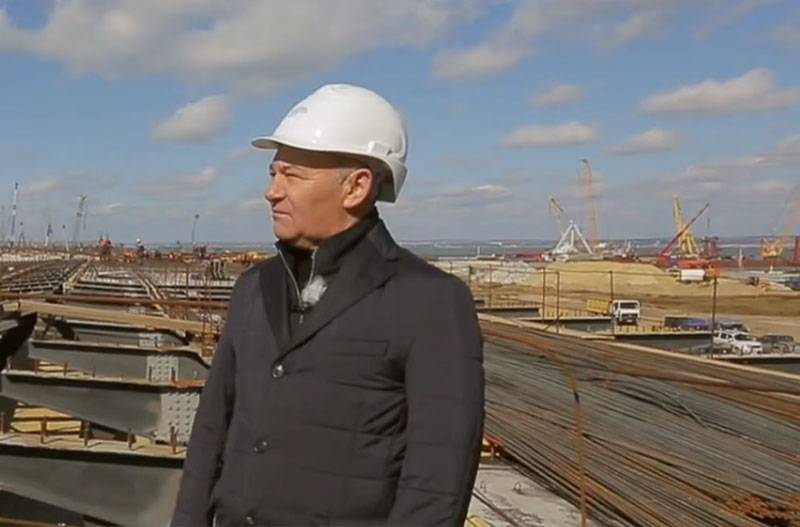 Information was confirmed that Arkady Rotenberg was awarded the title of Hero of Labor on the eve. This title was awarded to the Russian billionaire on the basis of a presidential decree in which Rotenberg is called an entrepreneur and public figure.
From the decree of the president of Russia:
For his great contribution to the construction of the Crimean bridge and many years of conscientious work.
As the letter of the decree says, in addition to Mr. Rotenberg, Nikolai Zaykov, the installer of the Kolomna territorial firm Mostootryad-125, was awarded the title of Hero of Labor.
Other dignity awards were received by other participants in the construction of the Crimean bridge. These are dozens of people. So, the welder Anatoly Malkov was awarded the Order of Honor, Viktor Slobolinsky, etc., director of VIMAR OFFSHORE LLC, was awarded the Order of Friendship.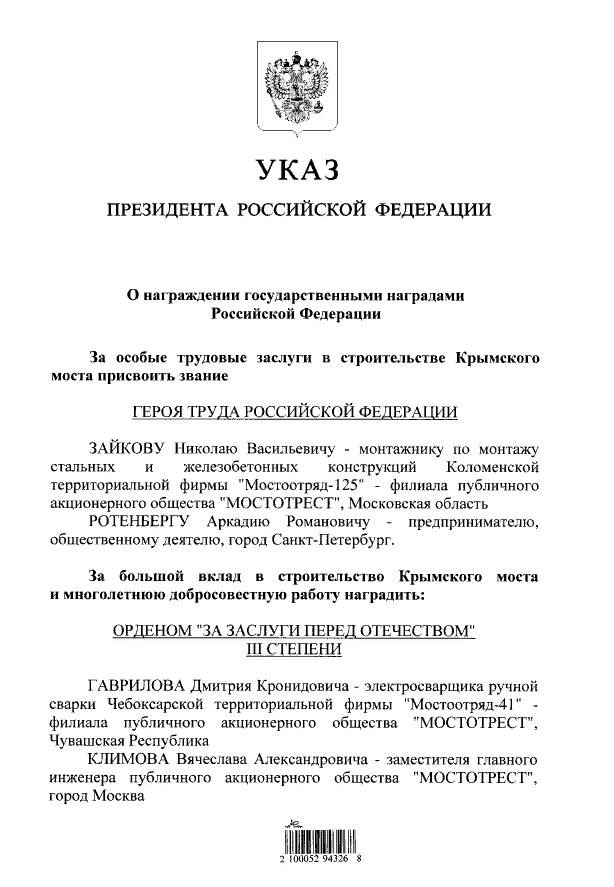 The network continues to respond to information about the assignment of the title of Hero to Arkady Rotenberg.
The Russians commenting on the situation in this regard have, as they say, mixed feelings. When owners of solid capital are put on a single list with people of work with the highest state ranks, this decision of the country's leadership causes many Russians to at least shrug their shoulders. The role of the mentioned person in creating the most important infrastructure project is not diminished, however the title "Hero of Labor" for a person with a known financial status looks strange.