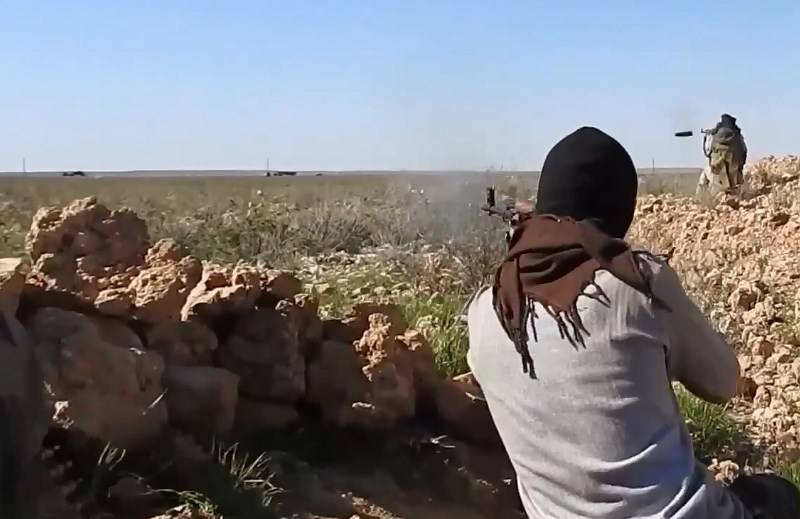 The ceasefire, which the parties interested in a peaceful settlement are trying to achieve by creating a security zone along the M4 highway, has been threatened. Obstacles arose that prevented the Russian and Turkish military from patrolling the Damascus-Aleppo highway section jointly.
The reason for this was the actions of militants from the Khayyat Tahrir al-Sham group (the former Jebhat al-Nusra was banned in the Russian Federation), the influence of Ankara on which was not as great as many had imagined.
From March 15, it was planned to begin joint patrolling of the Russian-Turkish contingent along the M4 highway. But it became known that the road in several places was blocked by the radicals of the KhTS.
The Russian part of the convoy advanced several kilometers from the city of Sarakib in the direction of the village of Neyrab, but, learning about the impending armed provocation of the militants, decided to return.
The Turks restricted their movement to territory controlled by the pro-Turkish National Liberation Front, avoiding areas held by the KhTS. And since the NFO and Khayyat Tahrir al-Sham work together, there are great doubts about the capabilities of the Turkish military.
When they tried to advance along the highway through a section blocked by the militants, the Turks did not succeed in convincing the radicals to let in a column of armored vehicles. She was greeted by a crowd of radicals and local "activists who stoned her and showered her with curses. The military had to turn back.