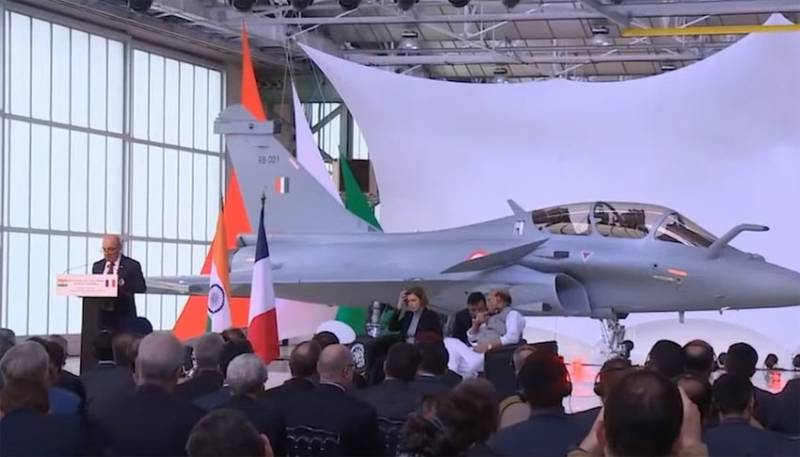 In India, they reacted negatively to news from France that the delivery of 4 Rafale fighters within the framework of a contract previously signed between the countries could be postponed indefinitely. In Paris, such statements began to sound, where the argument is as follows: "because of the outbreak of the coronavirus."
In the French media, it is noted that "the government intends to reduce risks, since the sending of aircraft and trainers to India is precisely the risk associated with the problems of the COVID-19 pandemic."
The Indian media called on the French side to fulfill its obligations.
The command of the Indian Air Force, commenting on the situation, notes that "they continue to expect the delivery of French fighters in May of this year."
Recall that in addition to the 4 previously contracted Rafal fighters, India intends to purchase 32 more such aircraft.
The Ministry of Defense of India says that with the help of Rafale "the air border with Pakistan will be strengthened." New strikes are also planned on the militant camps - similar to what happened last February. Then the Indian Air Force attacked Pakistan, announcing the destruction of a terrorist stronghold. After this, there was an air battle between the Pakistani and Indian air forces, when the Indian side lost the MiG-21 and announced the loss by the Pakistani side of the F-16 fighter.