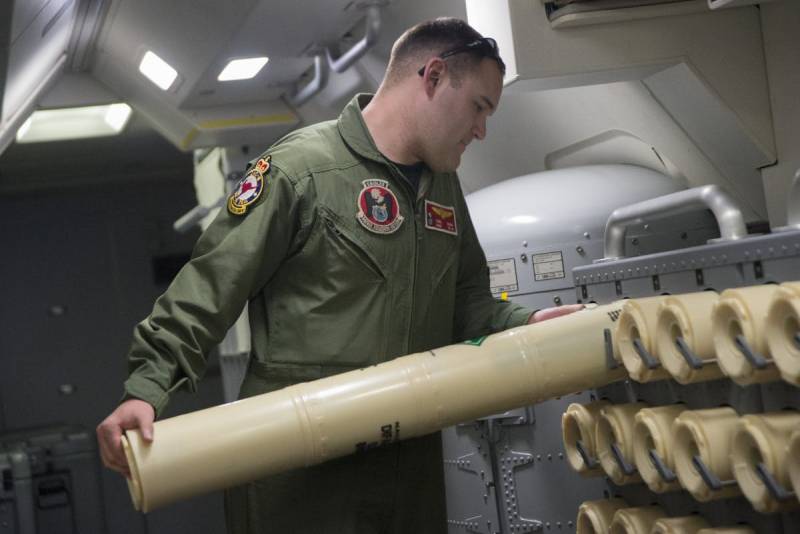 Radio buoys on the P-8A Poseidon
Information about the creation in Russia of the Burak-M buoy, which is responsible for electronic suppression, has attracted the attention of US military-related portals. Among them is the edition of The War Zone, which came to unpleasant for the American
fleet
conclusions.
Dazzle the enemy
The Burak-M functions by passively moving along the sea surface, however, being able to automatically activate the jamming system attached to it. It blocks the transmission of information from sonar buoys of the enemy, collected by their airborne sensors.
As a rule, in Russian standards for naming weapons, the letter "M" at the end means [...] that there was an earlier Burak design, which may already be in service
- notes the publication, indicating that the appearance of a new product will affect the conduct of anti-submarine warfare by traditional means.
Currently, one of the main techniques for detecting and tracking submarines is the dumping by airplanes and helicopters of large arrays of sonar buoys. The information on the whereabouts of the submarines emanating from them
aviation
, which can either deal with the "problem" itself or transfer data to other weapons.
However, Russia, concentrated on the ground-based EW forces, decided to bring them to the maritime theater, interfering in the form of "Burak-M" with the normal operation of sonar buoys. Now the submarines equipped with this product will be able to "release" the means of jamming and escape from potential pursuit.
As an example of their specific application, a possible scenario with diesel-electric submarines of the Varshavyanka type is given. Unlike many foreign submarines that can be under water for a long time, they do not have advanced engines, which forces them to regularly rise to the surface. In anticipation of the ascent, "Varshavyanka" can release "Burak-M", quickly recharge the batteries and again go under water.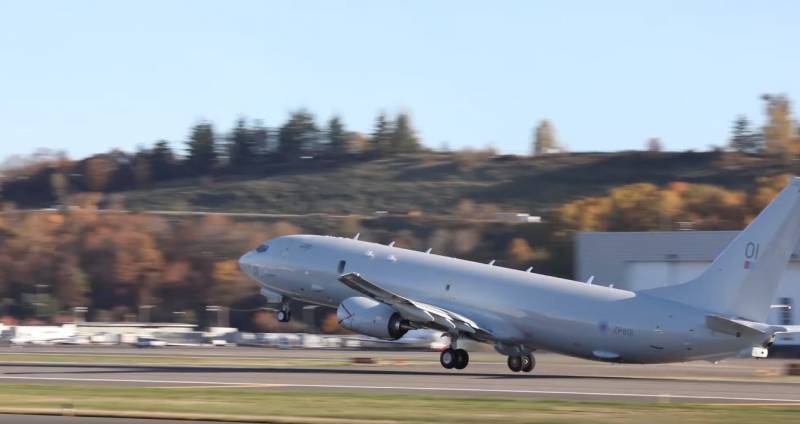 P-8A Poseidon
Technology fight
The situation is complicated by the situation with anti-submarine aircraft of the US Navy P-8A Poseidon. Previously [since the Second World War], by default, all machines of this skill were equipped with a magnetic anomaly detector [allows you to detect the displacement of the magnetic moment caused by a large object]. However, now there are no DMAs at the Poseidons, as they were abandoned in favor of an improved speaker system, which just includes sonar buoys.
According to The War Zone, the party that launched a new round of struggle at sea are the Russians, who have stepped up patrolling of submarines in the Atlantic and the Arctic. As a countermeasure, the United States, along with its NATO allies, began to create anti-submarine fields in the oceans. The scope of this activity is reflected in the budget requests of the US Navy. For 2021, the fleet is asking for $ 238 million to buy tens of thousands of sonar buoys, although this is less than the amount allocated for the same purpose for 2020.
It does not seem that the United States will curtail its anti-submarine activities in the near future. [Against this background] the news of Burak-M can only be the beginning of a series of reports that Russia has taken other countermeasures
- concludes The War Zone.
Sonar buoy discharge: