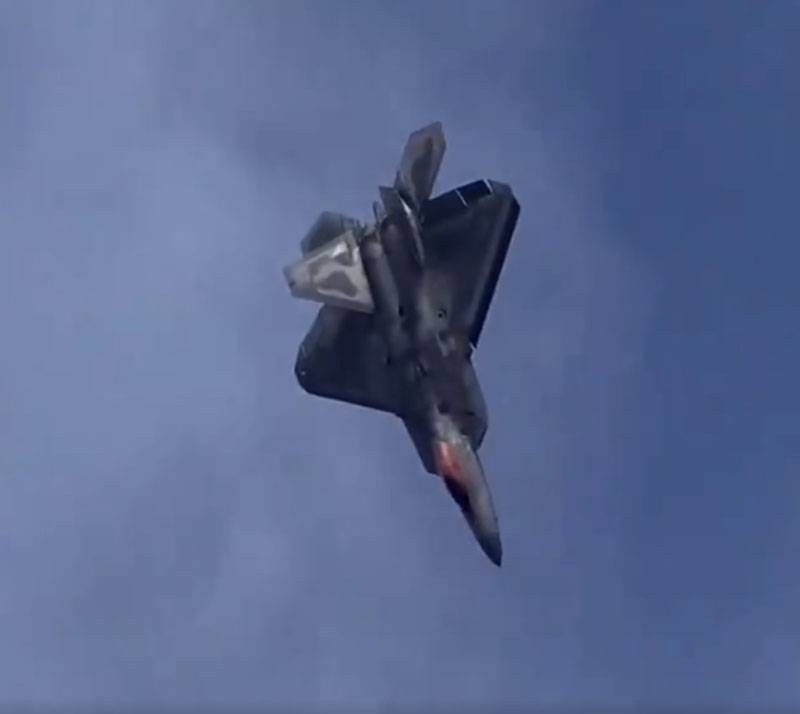 In the Western media, the operator's work is being discussed, which represents the performance of aerobatics by a pilot of the fifth-generation American fighter F-22. In The Drive, columnist Tyler Rogway writes:
The high frame rate of the video and the incredibly stable tracking allow us to see all the smallest details of these maneuvers.
The author calls the American F-22 the main aircraft in terms of "complete air superiority." It is noted that the Russian Su-35 is superior to the F-22 in terms of super-maneuverability, but "in general, the Raptor will surpass it in the air confrontation." It is stated that over-maneuverability today cannot be considered as a separate taken advantage of a fighter.
From the material:
This slow-motion video with the maneuvering of the F-22 is literally mesmerizing.
In social networks, where the video was published with the F-22 piloting, users write that the aircraft "is highly dependent on software during the flight."
One of the comments:
All pilots claim that they experience joy during the flight.
Recall that at the moment in the United States they prefer the fifth-generation fighter F-35. At the same time, the States do not export F-22 fighters, leaving them exclusively on their own weapons.
Combat Learjet Video:
SPECTACULAR FOOTAGE @markfingar Awesome flying @cabogunderson pic.twitter.com/HD3NMSTRSA

- Combat Learjet (@Combat_learjet) March 14th 2020