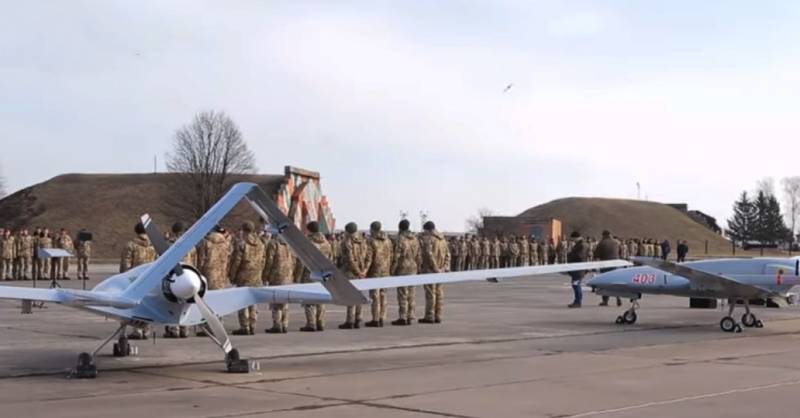 On Turkish television channel TRT Haber, material was released that describes the growth in requests for the purchase of Bayraktar unmanned aerial vehicles after their massive use of the Turkish Air Force in the sky of the Syrian province of Idlib. The material also says that the Ministry of Defense of Ukraine "highly appreciated" the Bayraktar TB2 operational tactical drones previously acquired from Ankara.
At the moment, Ukraine is one of two foreign (for Turkey) owners of the mentioned drones.
Amid growing demand, Turkey decided to increase the production of Bayraktar TB2 UAVs. According to some reports, at the beginning of 2020, about 120 units of such drones were produced. For obvious reasons, most are for the needs of the Turkish army.
It is noted that Ukraine at one time acquired six Turkish Bayraktar TB2 drones and conducted flight tests of each of them after they arrived from Turkey.
Turkish TV notes that the Ukrainian army is ready to use Bayraktar TB2 UAVs, "which have confirmed their high performance."
At TRT Haber, with reference to Baykar Makina, an UAV development and manufacturing company, states the following:
The events in Syria, the successful strikes on Assad's forces demonstrated that Turkish drones are very effective. And the Ukrainian troops seriously strengthened, making the right choice.