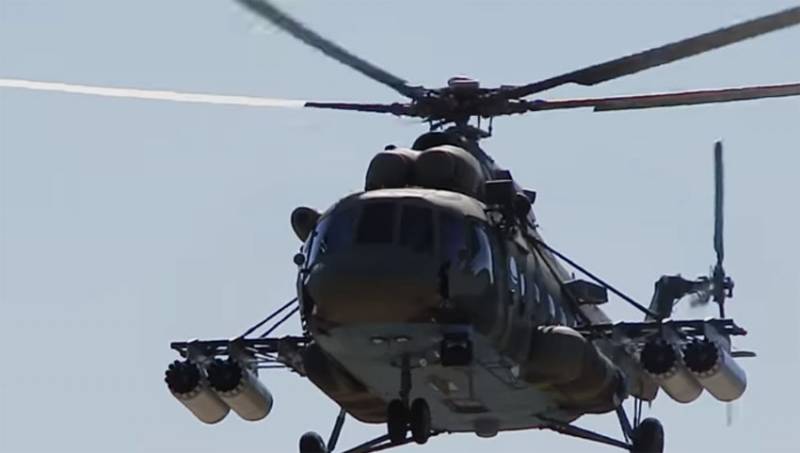 Some details of the incident with a combat helicopter in Transbaikalia appeared. Initially, information was received that during a scheduled flight in the residential area of ​​the residential area, the helicopter crew made an unintentional shot, as a result of which one of the houses in Chita received damage.
The Ministry of Defense of the Russian Federation confirms the information on the implementation of the shot, however, it is noted that the shot was fired when the rotorcraft was on the ground. Added that an unintentional shot was fired from a 23 mm
aviation
guns. The incident took place on Saturday, March 14th.
We are talking about the Mi-8 helicopter, which was located at the Chita airfield in Cheryomushki. The shot was carried out at the time of maintenance of standard weapons.
The defense department notes that the shot was single. Ammunition flew outside the airport. From the post:
There were no casualties from the incident.
This confirms the information about the damage. The summary states that the military is prepared to pay compensation for the damage caused. His character has not yet been officially announced. Local media write that the ammunition got into the apartment building, knocking down the skin from one of the balconies.
At the moment, a commission is working at the scene of the incident to find out the reasons.