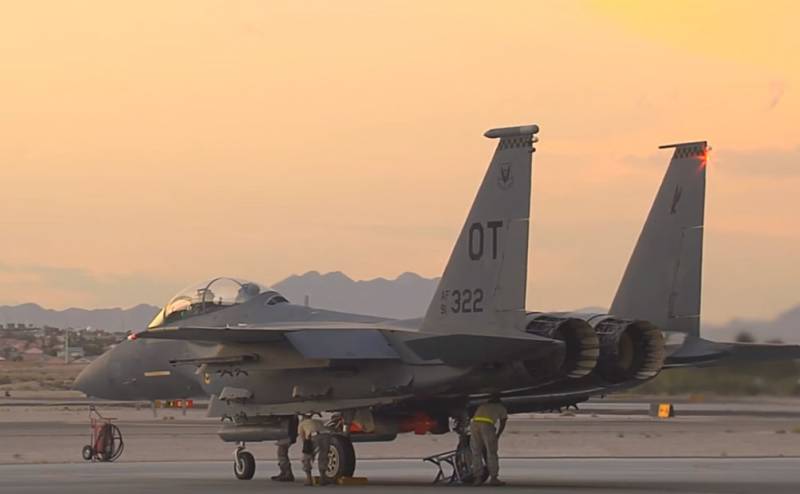 During exercises
aviation
The US Air Force in the framework of the Red Flag program was seen equipping one of the aircraft with tactical nuclear
weapons
. It is stated that without a nuclear warhead. We are talking about the fighter F-15E Strike Eagle, which during the flights over the test site in Nevada was armed with the B61-12 aerial bomb.
This is the latest version of a homing nuclear bomb, which the Americans, according to some sources, have already managed to deliver to their air base in Germany.
The F-15E Strike Eagle fighter-bomber, on which the B61-12 bomb was suspended, is assigned to the Eglin military base. This version of the aviation ammunition under the wing of the F-15 was shot by photographer Chris Traiano.
The aircraft performed training exercises at the Tonopa training ground. However, at the moment there is no reliable information that the crew of the F-15E Strike Eagle carried out a strike using B61-12 for a specific target at the specified range.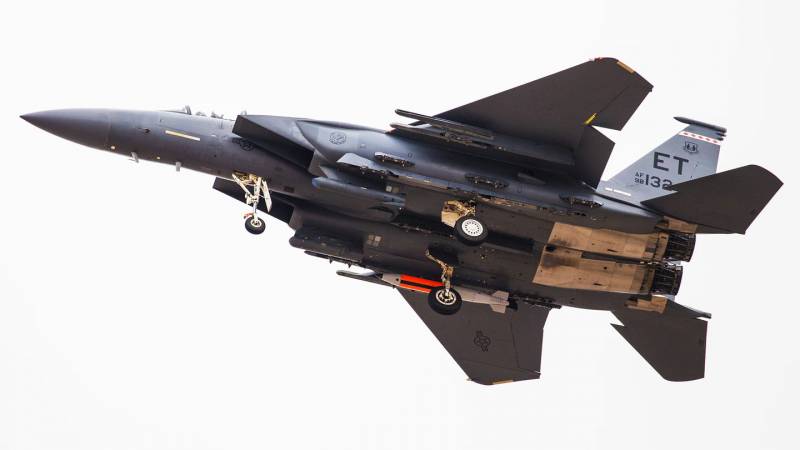 The Western press recalls that the United States faced serious problems in the implementation of project B61-12. The main reason is that the project went beyond the limits of the initially defined funding. According to the latest information, the manufacturer requested an increase in funding by almost half.
For reference: at the moment, B61-12 carriers are B-2, F-15 and F-16 aircraft. It is planned to equip fifth-generation F-35A fighters with such bombs. The maximum power of the B61-12 bomb today is 50 kilotons.