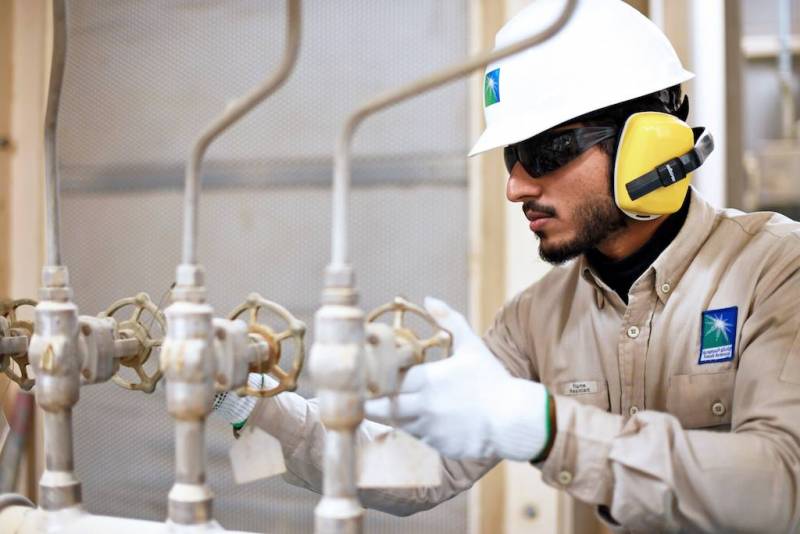 The German media publishes materials related to the situation in the oil market. A major publication, Die Zeit, writes that Saudi Arabia tried to declare Russia's oil war, but at the moment it all boils down to the fact that "she declared war on herself."
An article in a German newspaper reported that Saudi Aramco had lost 20,6 percent of its profit lately. The largest Saudi oil company has not had such a fall for several years. The well-known rocket attack on its oil refineries led to the fall, for which the Hussites took responsibility.
From the article:
Saudi oil company is suffering from a price war with Russia. The situation worsened even after the fall in profits at the end of 2019. Then the energy company, which is 98 percent owned by the Saudi state, lost about 23 billion dollars in profit.
It is noted that the shares of the Saudi company since its entry into the auction have lost 29% of the value. To date, the cost of the Saudi oil giant is 1,55 trillion dollars, and despite the fact that immediately after the start of trading, the cost was 1,88 trillion.
German journalists write that due to recent events, the Saudi company is radically redefining investments for 2021.
Here are a few comments from German users made to this publication:
Oil companies have really hard times. If the price is too high, oil will no longer compete with renewable energy sources, and if it is too low, business will become unprofitable.
Good
news
but not for Aramco and its partners, of course.
Putin is doing it right: Saudis are bleeding, and American mining companies fear for their survival.