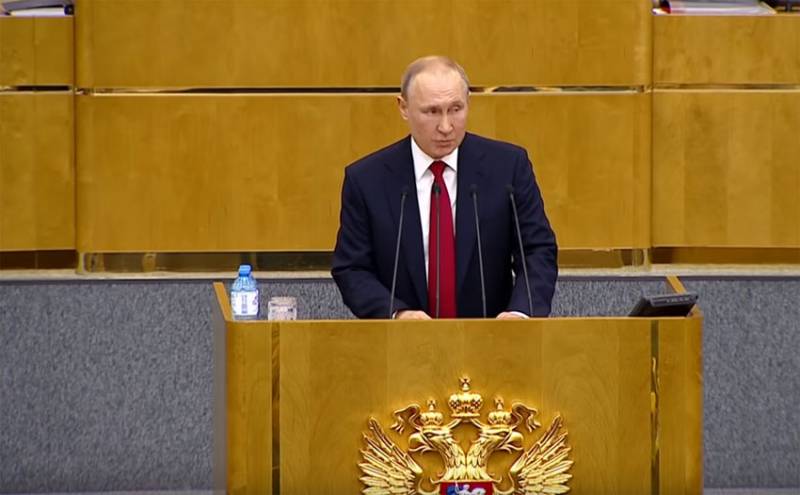 Materials continue to appear in the European press that present certain data on the package of amendments that may appear in the Constitution of the Russian Federation. Berlingske, a major Danish publication, published an article by columnist Samuel Rakhlin, which tells readers about amendments to the basic law proposed in Russia.
According to the author of the article, the constitutional amendments in Russia "are primarily pleasing to the nationalist and monarchist circles" - those who advocate giving the incumbent president the opportunity to stand for election again and again.
From the material:
Putin's supporters in and around the Kremlin are encouraged that he will sit (in the presidential chair) for another 16 years.
On this occasion, the author cites the famous quotation of Viktor Chernomyrdin, informing readers of Berlingske about who this person was at one time:
Or maybe come out again: they wanted the best, it turned out as always.
According to Samuel Rakhlin, "Putin can remain in power for 36 years and even longer." From material:
This is not only more than that of any of the leaders of the new Russia, but also more than Stalin was in power. It is the fashionable word "zeroing" in Russia that can lead to Putin staying in power longer than Stalin.
The author writes that for Russia, the approach to being in power until the very death is historically characteristic. At the same time, the Danish publication adds that a return to such a system "signals a stagnation and entrenched resistance to reform."
From the article:
This paralyzes the younger generation of Russian politicians, striking at their ambitions and readiness to move up the career ladder in the political system.