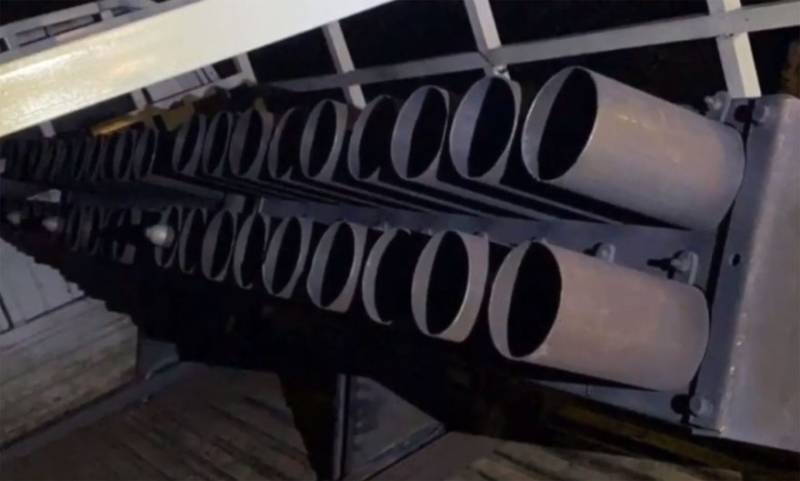 Installation, with which they fired at the American base
The Chinese portal Sohu presents an attempt to analyze the situation with missile attacks on US military bases in Iraq.
The author recalls that several days ago, as a result of shelling the Taji base, the American and British contingents suffered losses - three servicemen were killed and over 10 were wounded.
The Chinese author writes that this is far from the first attack by American military bases, noting that with each new attack the American contingent is facing ever greater damage, including the damage mentioned in manpower.
From the article:
The previous rocket attacks on the militants took place mainly at night: during the night hunt, the militants were able to stealthily and quickly approach the object for attack and also secretly and quickly leave the firing position. But in this attack, the militants did the opposite, choosing a different time of day. A good review allowed them to inflict significant damage, which showed the extreme pathology of all defense systems of American bases.
The author writes that the "extreme pathology" was found not only in the air defense system of the American military facility, but also in the security system of the quarters adjacent to the facility. It is noted that the militants were once again able to approach the base at the distance they needed along with the launchers, launch at least 18 missiles and quickly escape.
The author calls the approaches to the American military facilities in Iraq "a crowd area", which in the Russian interpretation sounds like a "passage yard".
From the material:
It went not only to ordinary buildings, but also to the underground headquarters. Explosions spread the roofs of concrete structures. Missiles missed a hole not only in the missile defense system of the base, but also in the American military image.