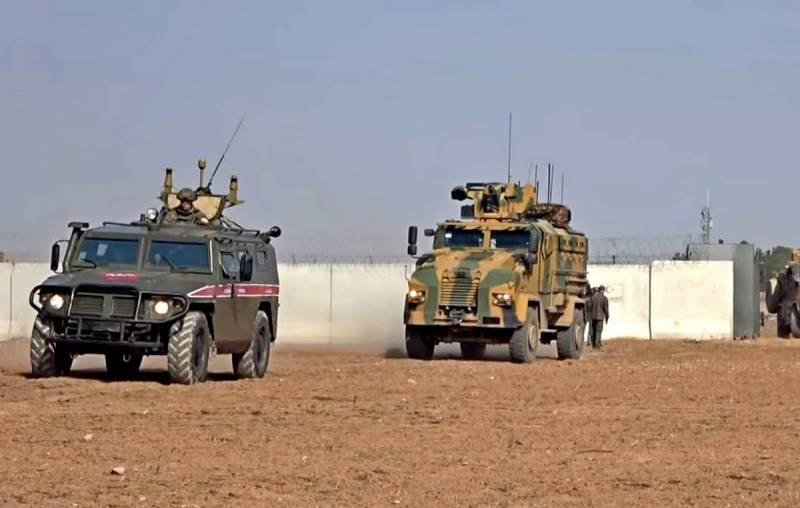 The first joint patrol with the Turkish military on a section of the M-4 highway in the Syrian province of Idlib was reduced due to militant provocations; Turkey was given time to neutralize the threats. It is reported by the Ministry of Defense of the Russian Federation.
According to the military, the length of the patrol route was reduced due to provocations planned by terrorist groups not controlled by Turkey, in which they planned to use civilians as a human shield.
In order to prevent incidents that could have caused civilians to suffer, a joint Russian-Turkish focal point decided to reduce the length of the first joint patrol route
- it is spoken in the message of military department.
The Ministry of Defense said that Turkey was given extra time to "take measures to neutralize terrorist groups and ensure the security of joint patrolling of the M4 highway."
It was previously reported that a platoon of the Russian military police in armored vehicles and the Turkish military in armored vehicles will take part in the first joint patrol. The patrol starts on the M-4 highway from the settlement of Trumba (two kilometers west of Sarakib) on both sides of the highway. To ensure traffic, a safety corridor was created six kilometers wide north and south of the highway. The patrol will be coordinated by a joint Russian-Turkish coordination center.