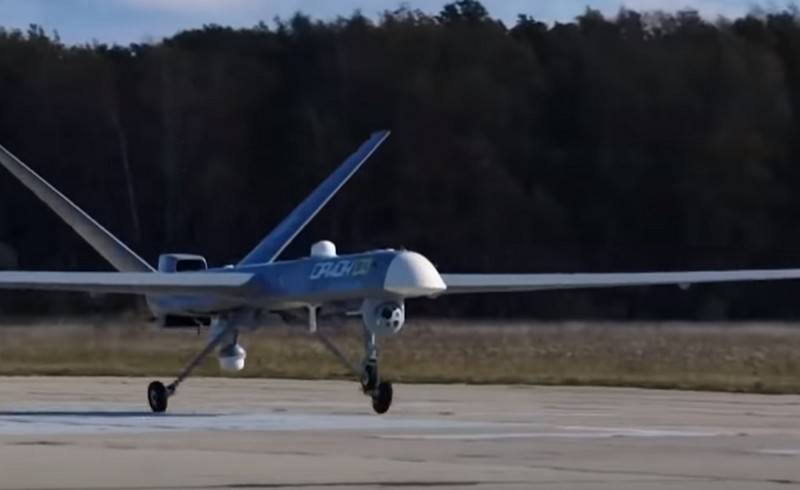 A video of the manufacture and testing of the Orion reconnaissance-drone drone appeared on the Web. A video on YouTube posted the LA MAGRA channel.
The video's description says that Orion is a medium-altitude long-range unmanned aerial vehicle (UAV) of long flight duration (MALE, Medium Altitude, Long Endurance) developed by Kronstadt (AFK Sistema). On-board equipment is intended for visual, radar or radio reconnaissance with the possibility of long patrols in a given area. The export version of the UAV is called Orion-E.
As previously reported, the Orion long-range reconnaissance UAV was created by the Kronstadt company as part of the Peacekeeper design and development project under a contract with the Ministry of Defense. The drone in the reconnaissance version and in shock execution passed tests in Syria. It is known that an UAV is capable of carrying up to 4 missiles, which can be used, for example, according to the enemy's military equipment or its positions.
The maximum take-off weight of the drone is 1200 kg, the payload weight is 250-300 kg. The length of the apparatus is 8 m, the wingspan is 16 m, the flight duration is 24 hours. On production samples, the Russian APD-110/120 engine with a two-blade screw AV-115 with a diameter of 1,9 meters should be installed. A set of reconnaissance equipment is installed on the drone.
Earlier it was reported that the first batch of serial drones will enter the army before the end of 2019, currently the drone is undergoing military pilot operation.