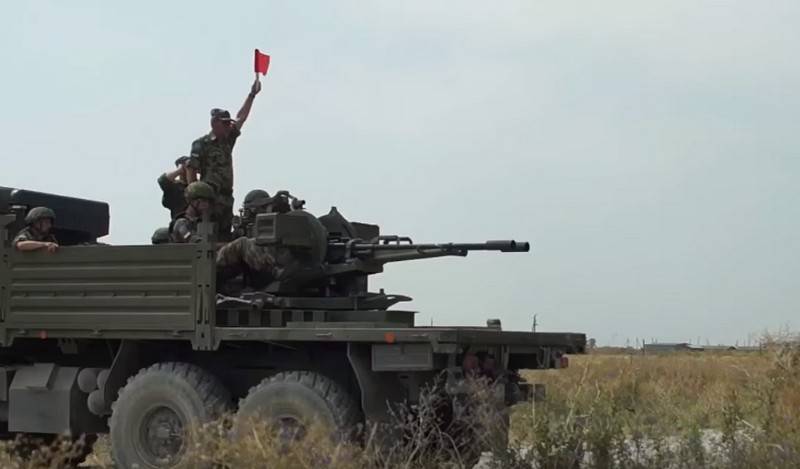 Russian military bases in Tajikistan and Kyrgyzstan will receive the KamAZ and Ural armored vehicles with enhanced armor protection. On their board will be placed a variety of weapons - from heavy machine guns to anti-tank systems. New technique will be used against the favorite
weapons
militants - "jihad mobiles."
According to Izvestia with reference to the Ministry of Defense, several units equipped with new equipment will be deployed at the military bases in Tajikistan and Kyrgyzstan in the "Afghan" direction by the end of 2022, a decision on this has already been made. The first armored trucks have already arrived at the Kant air base in Kyrgyzstan and at the 201st military base in Tajikistan.
The military department explained that such armored trucks are especially effective against pickup trucks with installed weapons. On such "jihad mobiles", militants mount heavy machine guns, recoilless guns and even launchers of NURS - unguided missile shells. In the Middle East, these pickups are very effective, for example, in Syria, militants on such off-road vehicles with rapid attacks twice captured Palmyra, and Iraq - Mosul.
Armored trucks with weapons installed on them will replace other armored vehicles, in particular, armored personnel carriers, which are both heavier and more expensive than vehicles. Moreover, the protection of the armored personnel carrier is not stronger than that of armored trucks, and in terms of firepower one truck can even surpass the armored personnel carrier, depending on what weapons it is installed on. In the steppes of Central Asia, powerful cars can drive without roads at all, and they have twice the power reserve than armored vehicles.
The idea of ​​using trucks as firearms is far from new; they were used by the Americans in World War II, and the US Army in Vietnam, and Israeli units in wars with Arab states, and units of the Soviet Army in Afghanistan. Often such mobile firing points were made by hand, with their own hands. Now the trucks will come already with established reinforced reservations.