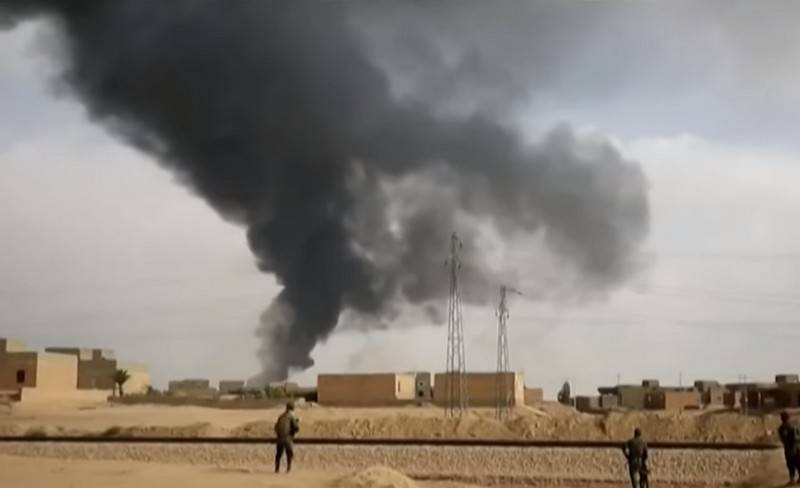 Two Iraqi troops and three members of the US coalition were injured in varying degrees of severity as a result of rocket fire at Al-Taji military base in Iraq. This was reported by NBC News.
The Pentagon confirmed the fact of shelling the territory of the base and injuring soldiers of the US-led coalition, without providing specific data on their affiliation. According to the official representative of the US-led coalition, Colonel Miles Kaggins, a missile attack on Mount Taji base was carried out on March 14. According to him, twenty-five missiles hit the base, not ten, as previously reported.
The media also noted an unusual time for a missile attack: earlier, all shelling took place at night, but this time the base was fired in the daytime.
Earlier, the Associated Press reported about the rocket fire at the Et-Tange military base, according to their information, two servicemen were injured.
Note that this is the second attack at the base of At-Tang this week. The previous shelling took place on March 11, when 15 missiles hit the base. As a result of a night attack, three were killed: two US troops and a British military doctor. At the same time, from 14 to 17 people were injured (exact data are not given).