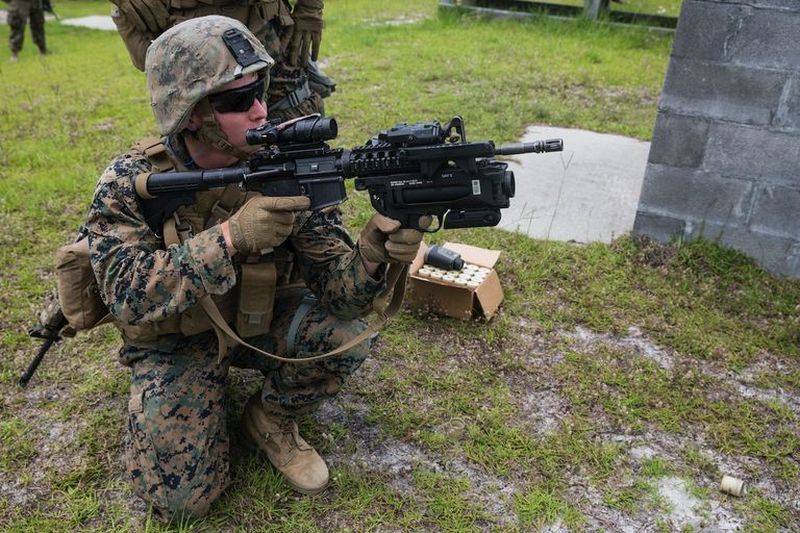 Following the US Army, which began in 2017 the replacement of the M203 underbarrel grenade launchers with the new M320, the US Marine Corps began to replace the "grenade launchers". The first group of marines has already been trained and conducted live firing from the new
weapons
. About this writes the magazine Popular Mechanics.
According to the publication, the command of the United States Marine Corps decided to replace the M203 underbarrel grenade launchers with the more modern M320 model, as the US Army previously did. The army purchased 71000 M320 grenade launchers (at a price of about $ 3500 each) to replace the 50000 used M203s. The replacement itself will begin at the end of this year and will last until 2024. All M203 grenade launchers, which are in service with the United States ILC units, are subject to replacement. Currently, the Marine Corps at its base Camp Lajen (North Carolina) is training Marines to handle new weapons.
The M203 grenade launcher was developed in 1967 and adopted after 2 years. It is capable of firing 40 mm grenades at a distance of up to 400 m. To date, more than 250 thousand M203s have been produced. They are used in the armies of 40 countries.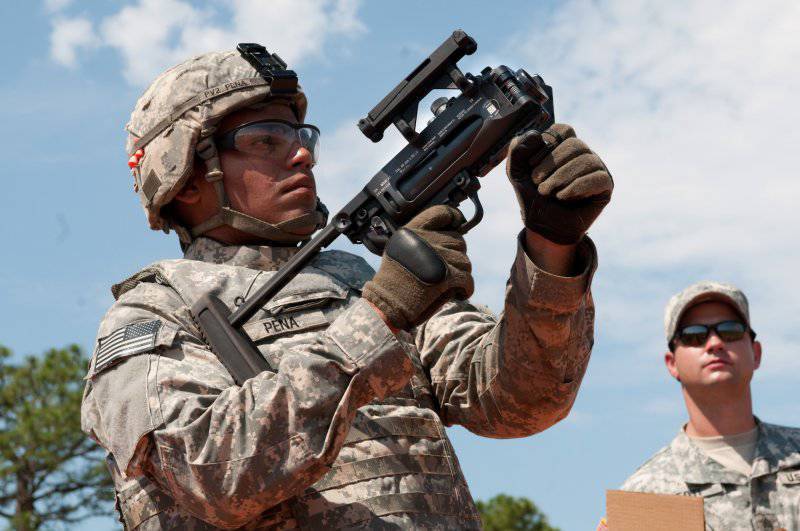 M320 was developed by the German company Heckler & Koch in 2008 on the basis of the AG36 grenade launcher and is significantly different from the M203 model. In particular, a pistol grip and one additional handle are installed on it, which allows the weapon to be used autonomously (without being mounted on a rifle). Modification M320A1 is designed specifically for the US Army and has slight differences from the base model. The biggest improvement on the M320 is its sighting system, which includes a laser rangefinder. At night, the infrared rangefinder allows the soldier to use the night vision goggles to observe the induced beam.
It is noted that the M320 can fire all the standard NATO grenades - HE, smoke and lighting.
In the event of a misfire, it is enough to press the trigger again - the new "grenade launcher" has a self-resetting trigger mechanism (in order to re-fire the M203 grenade launcher it was necessary to additionally retract the bolt).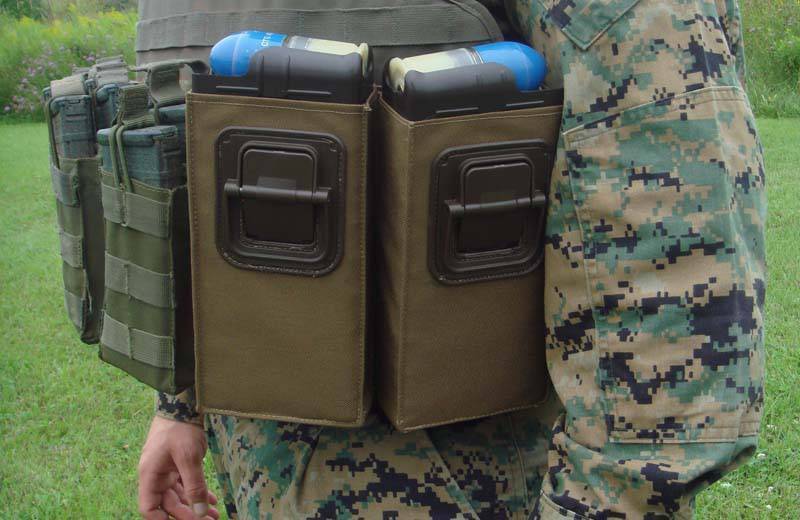 Earlier it was also reported that the U.S. Army has adopted a new store for 40-mm grenades for the M203 and M320 grenade launchers. The MAG-D store looks like a large rifle store and holds five grenades. Curb MAG-D weighs less than three kilograms (6,6 pounds) and is suspended on the strap of the body armor, which makes additional shots quickly accessible for fighters. Before the advent of MAG-D, grenades were carried freely or in bandoliers.