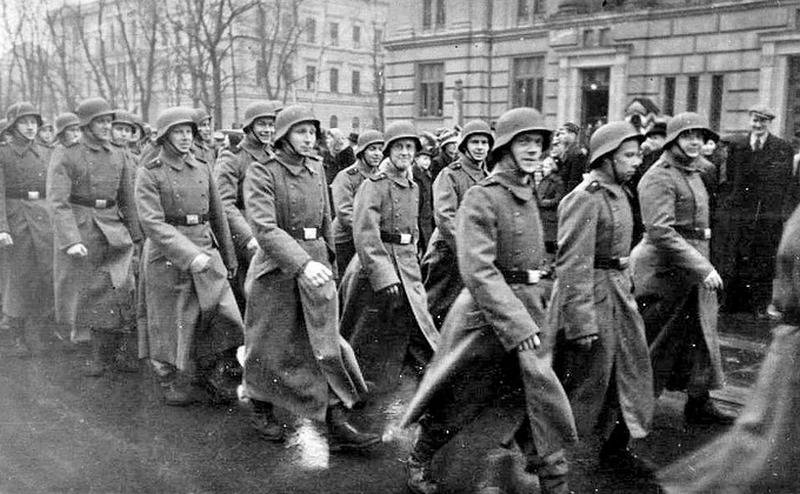 For the first time, Russia will publish data on veterans of the Latvian SS Legion who are still alive and live in the USA, Great Britain, Canada, Brazil, Australia, Argentina and Latvia. It is reported by RIA
News
.
In total, the names of 96 living Latvian SS men will be revealed, the report will be presented on Monday at a round table at the MIA "Russia Today".
As the director of the fund explained
Historical
memory "Alexander Dyukov, a number of crimes committed during the years of the Great Patriotic War by units that were part of this SS legion were identified. According to him, it was the Latvian punishers who destroyed civilians in the village of Zhestyanaya Gorka and the village of Chernoye.
In total, about 400 former Latvian SS legionnaires currently live in Latvia and other countries. The report publishes information on 96 of them. Most Latvian SS men live in the USA - 32 people, 21 in Latvia, 19 people in Australia, 15 in Canada, 4 in the UK, 3 in Brazil, 2 in Argentina.
They have their own organization "Daugava Hawks", created already in the post-war period. This organization actively cooperates with the authorities of Latvia, and elderly SS veterans received pensions from the Latvian Ministry of Defense and awards from the hands of the Presidents of Latvia.
Recall that in the capital of Latvia, Riga annually hosts a procession of participants of the Latvian Waffen-SS legion, which is not only not prohibited by the Latvian authorities, but also supported in every way by them.