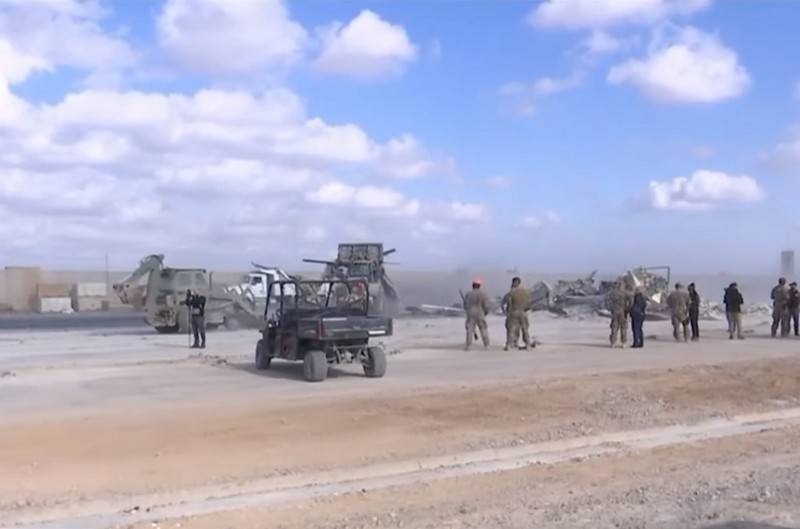 Al-Taji American military base, located on the territory of Iraq north of Baghdad, was rocket fired for the second time in recent days. This was reported by the Associated Press (AP), citing sources in Iraqi security services.
According to the publication, the territory of the military base used by a coalition led by the United States was fired by rockets, details are not given. In turn, the Sky News Arabia television channel reports that about ten Katyusha missiles hit the territory of the base, as a result of which two people were injured. No other details yet.
Recall that on March 11, the Al-Taji military base was already fired upon by unknown persons from a Katyusha-type installation. As a result of the shelling, two American troops and a female military doctor from the British military contingent were killed, another 14 people were injured. Subsequently, a launcher was discovered a few kilometers from the base, but no one was detained.
The command of the US Armed Forces in Iraq blamed Kataib Hezbollah and the Iranian authorities for what happened. On March 12, the United States launched air strikes on five Kataib Hezbollah depots in Iraq, killing five Iraqi troops. The U.S. military called the attack defensive, admitting that the strike resulted in civilian casualties.
Meanwhile, the command of the Iraqi armed forces called the actions of the United States a violation of the sovereignty of the country.