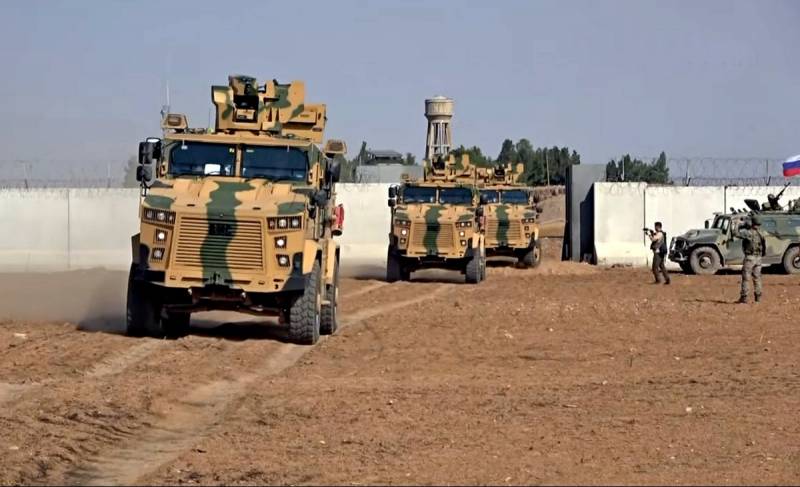 The talks between the military delegations of Russia and Turkey were constructive, the parties reaffirmed all the agreements reached at the talks between the leaders of the two countries. This was reported by the Ministry of Defense of the Russian Federation.
The Russian military department is satisfied with the results of the talks held in Ankara with the Turkish military. All previous agreements have been confirmed, the first joint patrol of the M15 highway will take place on March 4.
The talks held in Ankara with Turkish colleagues were held in a constructive spirit. Their results will make it possible to implement all the agreements on the Idlib de-escalation zone reached between the presidents of Russia and Turkey on March 5 in Moscow
- said in a statement.
According to the Ministry of Defense, the ceasefire, introduced from 00:01 on March 6, will continue, the six-kilometer-wide security corridor along the M4 highway will be patrolled by joint Russian-Turkish patrols. Turkey will retain observation posts located in the province of Idlib, the Syrian army and pro-Turkish military units remain in their positions, fixed at the time of negotiations on March 5. No other details of the negotiations are given.
Meanwhile, according to the Russian Center for the Reconciliation of the warring parties in Syria, the ceasefire has been violated six times in the last day in Idlib province. It is also specified that the agreements were violated by militants from groups not controlled by Turkey.
Six shellings of settlements of Serakib of Idlib province were recorded; Ikko, Janjanik, Sanjeka of Latakia province; Kafer-Taala, Sheikh Ali of Aleppo Province from the positions of the terrorist organizations Jebhat-en-Nusra and the Islamic Party of Turkestan (banned in Russia)
- said the head of the Central Command and Control Center Rear Admiral Oleg Zhuravlev.