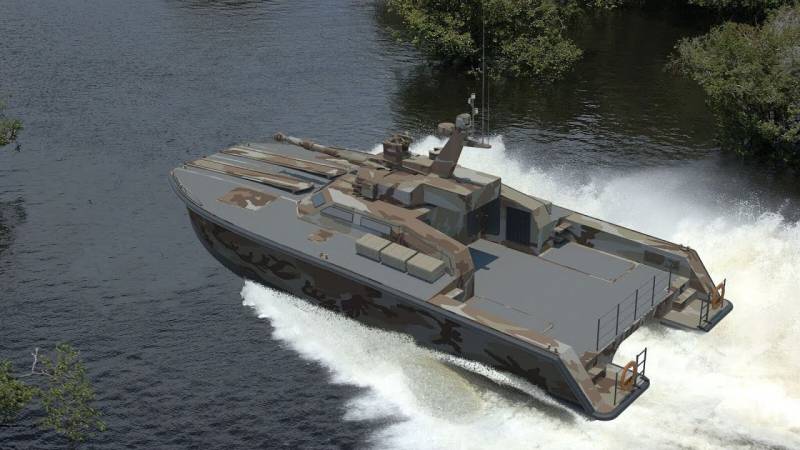 The Defense Ministry of Indonesia signed a contract on March 11, providing for the development of the product, which received the designation "
tank
boat "(tank boat). The corresponding work should be carried out by the local company PT Pindad, whose product ultimately fell to the choice of the military, looking for ways to protect state water.
It is expected that immediately after the completion of R&D, the boat should go into production with subsequent delivery to the country's armed forces "so that it can be immediately used to strengthen the defense potential of the Republic of Indonesia". PT Pindad is also exploring its export options.
It is assumed that the boat-tank will be used during operations in marshy areas, on sea and river open spaces, on the coast. As the company points out, illegal fishing has become widespread in the territorial waters of the country, especially border waters. This applies to such locations as the Strait of Malacca, Sulawesi and Natun.
The tank boat should accommodate 5 crew members and 60 military personnel, have 6000 liters of fuel, operate at a minimum depth of 120 cm and reach a maximum speed of 40 knots. The armament will be represented by a 12,7 mm machine gun and a 30 mm RCWS gun.